Fashion Fails: Emma Roberts, Kellie Pickler, More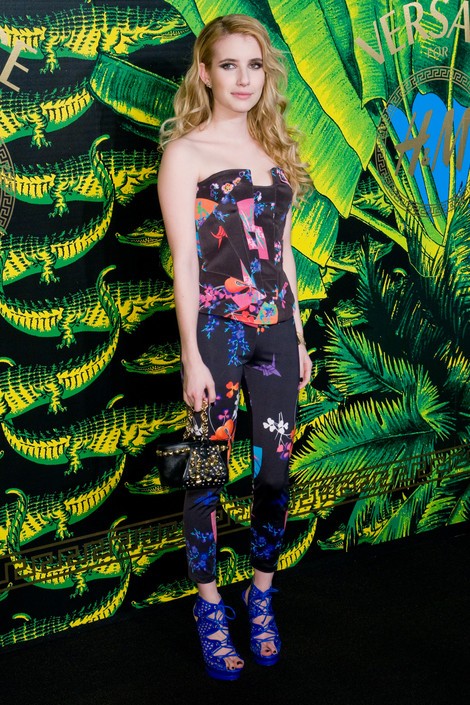 It's Fashion Fail Friday! That means we take a break from letting you know how good all of your favorite stars look to show the other side of fashion: the fails!
Emma Roberts wanted to show off the new styles of Versace for H&M, but we don't think this is the sort of press the clothing designers were after. This black outfit with flower prints never should have made it off the catwalk - and look at those garish blue shoes!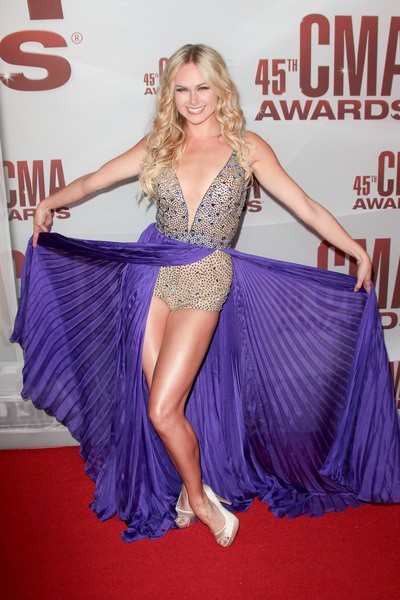 Laura Bell Bundy stunned the red carpet at the CMAs - and not in a good way. It looks like an old style of swimwear, complete with a flowing gown that could be opened up for some reason - it makes her look like she's wearing granny panties.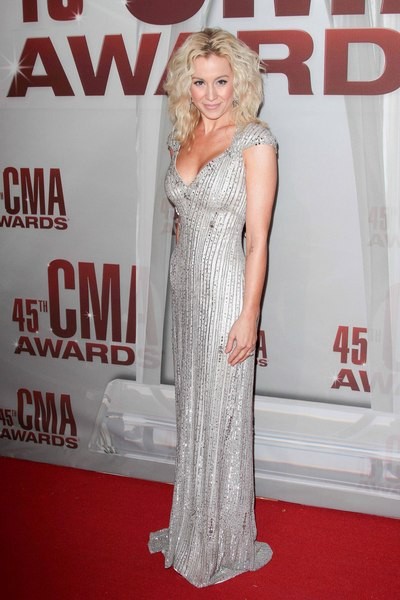 We have no problems with Kellie Pickler's gown. However, that beautiful outfit is ruined, however, by her makeup and hairstyle. She plastered on way too much facepaint and her hair just looks awful. It makes her look a lot older than she really is.
You have to watch the video below for Blake Lively's "paws" that she wore for footwear!