Fashion Fails: Bai Ling, J-Woww, Budweiser Jackets, More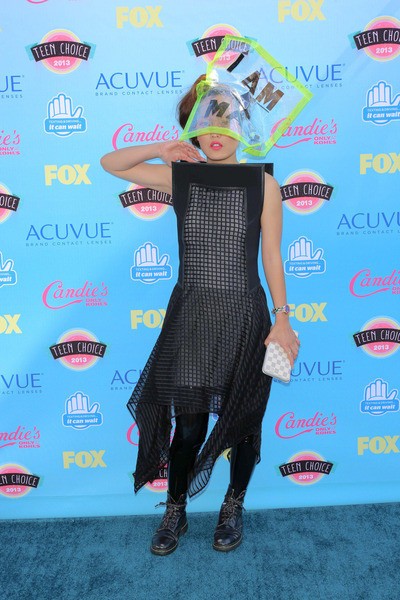 It's Fashion Fail Time! That means we take a break from letting you know how good all of your favorite stars look to show the other side of fashion: the fails!
Hana Mae Lee loves terrible outfits and odd headgear, but it's still cringe-worthy when someone shows up with a plastic bag on her head that says "I Am Mae." She also appears to be wearing a wind socket.