Fashion Fails: Award Season Begins - Fails At People's Choice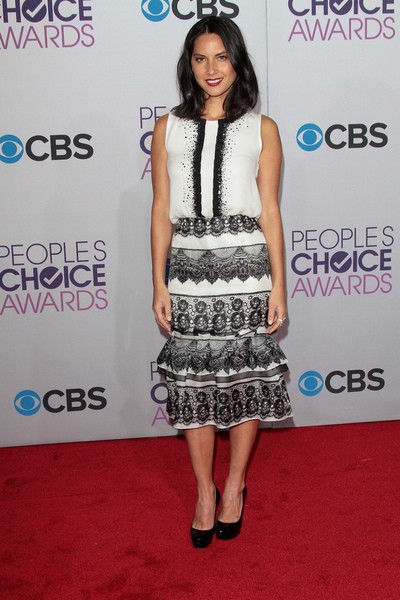 It's Fashion Fail Time! That means we take a break from letting you know how good all of your favorite stars look to show the other side of fashion: the fails! Today we have a selection from the red carpet at the People's Choice Awards.
Olivia Munn wore this frumpy, unflattering dress to the awards show - and she was presenting an award, so you would figure she'd try to look dazzling as usual.