Fashion Fails: An Oscars Appetizer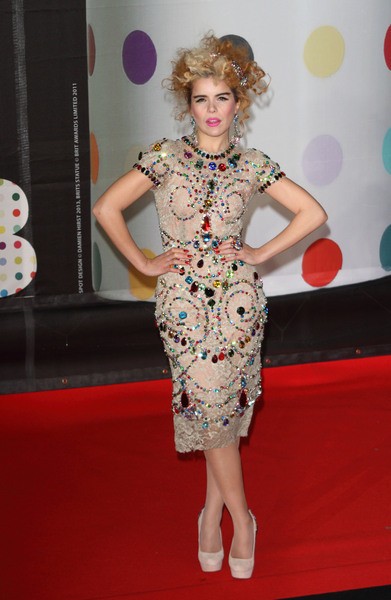 It's Fashion Fail Time! That means we take a break from letting you know how good all of your favorite stars look to show the other side of fashion: the fails! This week, we get warmed up for the big one: The Oscars. The Oscars are going to bring all sorts of fashion fails, so let us whet your appetite.
Singer Paloma Faith has eccentric fashion, and above she displays her crazy cat lady look. At least she put her Bedazzler to good use.