Fashion Fails: Aaron Carter Is Back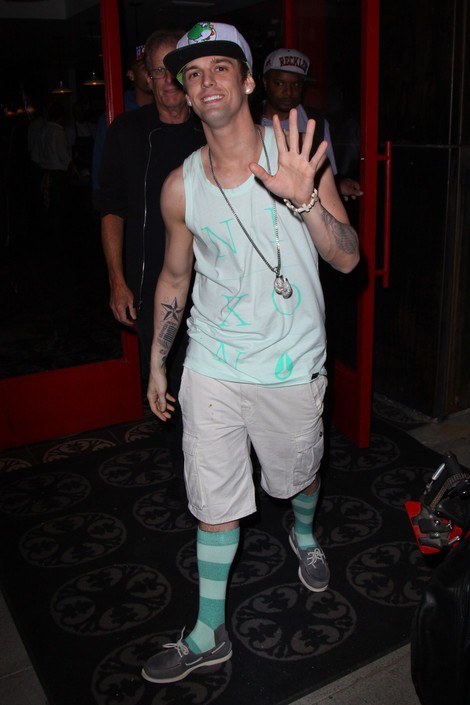 It's Fashion Fail Time! That means we take a break from letting you know how good all of your favorite stars look to show the other side of fashion: the fails!
Aaron Carter makes a rare public appearance, complete with socks that make him look like a witch from Oz. We aren't crazy about the tank top, either.