Fashion Fails: A Night At The Oscars And Bonus Bieber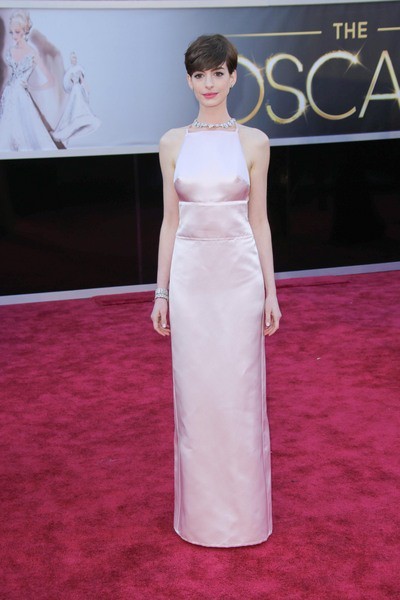 It's Fashion Fail Time! That means we take a break from letting you know how good all of your favorite stars look to show the other side of fashion: the fails! Today we get to review the fails from the Oscars red carpet, where we were treated to some of the best styles of the year... and some of the worst.
Anne Hathaway's dress was beautiful in many ways, especially considering she had to swap out her first choice at the last minute. However, it was all overshadowed by the darts in her top, something she felt she had to apologize for after the show.