Fashion Fail: SAGging Looks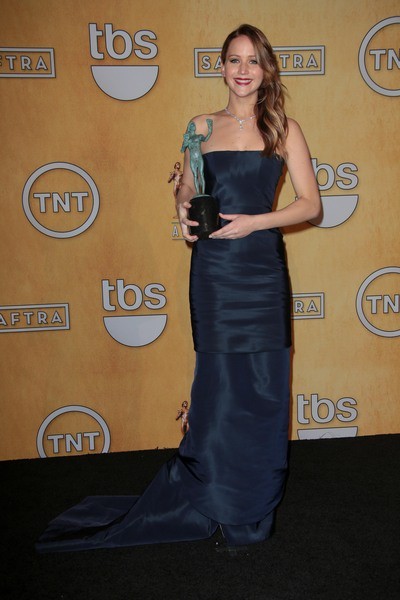 It's Fashion Fail Time! That means we take a break from letting you know how good all of your favorite stars look to show the other side of fashion: the fails! This week we have a collection of bad fashion from the SAG awards.
Jennifer Lawrence: Above we have Miss Lawrence, whose dress was forgettable except for the fact it was apparently designed to fall apart if she attempted to walk up stairs.