Fashion Fail: Rumored 'Bachelor' Winner Courtney Robertson's Summer Dress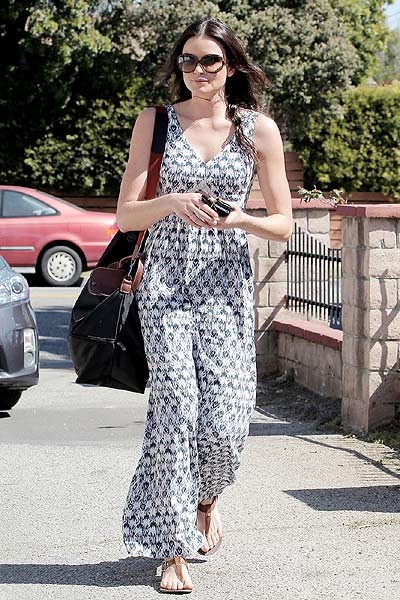 The Bachelor villainess Courtney Robertson was spotted in Los Angeles wearing a hideous summer dress with an equally ugly cut-out in the front.

*SPOILER ALERT* The 28-year-old bachelorette is rumored (confirmed by Us Weekly) to be the winner of this season's show and bachelor Ben Flajnik is reported to have proposed to the gorgeous brunette in Switzerland on the show's finale, which airs next Monday, March 12.

Courtney was spotted earlier in the week trying on wedding gowns in Beverly Hills at the Mark Zunino bridal shop, and an eye-witness tells Us Weekly magazine that "She loved the dress and was admiring herself from every angle in the mirrors."

Perhaps Courtney really is in it for love, but the way the show has been edited has portrayed her as nothing but a self-centered, conniving contestant out for only one thing - to win.

Us Magazine also reports that Flajnik has been cheating on former model Robertson and was spotted fooling around with other women.

Only time will tell if the couple will last. See the current track record of past contestants on The Bachelor and The Bachelorette here - it's not that good!