Fashion Fail: Miley Cyrus Reveals Her Midriff, Wears Mom Jean Shorts In L.A.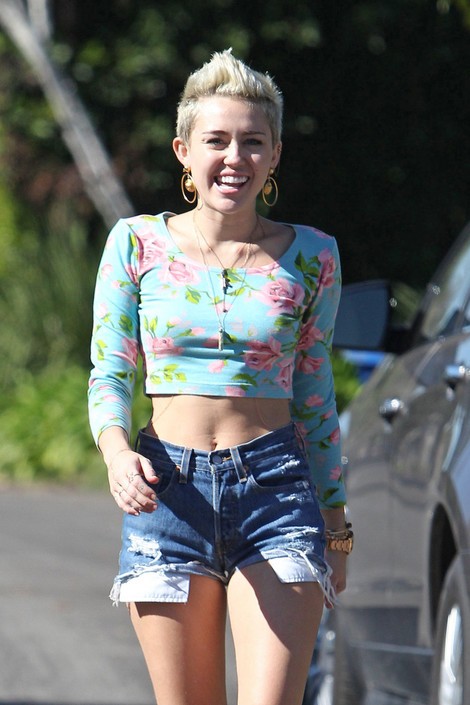 Sometimes celebrities get it wrong - really wrong - when it comes to their fashion choices. We spotted Miley Cyrus visiting a friend in Los Angeles on Monday wearing a midriff baring floral blouse, high-waisted jean shorts, and combat boots. She spiked her short, blonde hair and wore gold hooped earrings to complete her look.
The actress appears to be experimenting with a more punk-like look these days. Last week she wore a leather jacket full of chains and another midriff baring shirt. 
She also filmed a cameo appearance with rapper Lil' Kim in Tiffany Foxx's upcoming music video and showed up to the shoot in tight black and white striped pants.
And in a very provocative move, Cyrus appears bra-less in a plunging neckline jacket on the cover of the March issue of Cosmopolitan.
She's 20, so Miley has the right to do whatever she pleases with her style. But we really hope this is just a phase.