Fashion Fail: Lady Gaga Wears A Magenta Seminal Fluid-esque Hat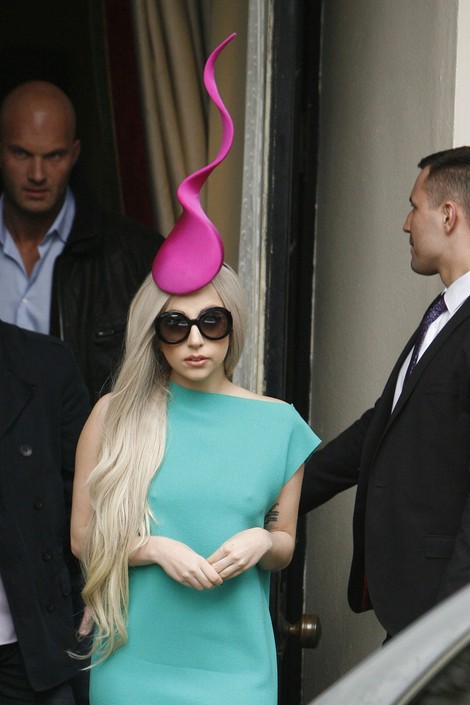 Lady Gaga wore a bright pink hat in the shape of a sperm while greeting fans before leaving the Lanesborough Hotel in London yesterday. It's subtle but pure Lady Gaga.
The successful star can pretty much get away with anything she wants. Earlier this month she was named Best International Pop Artist at the German Bambi Awards, and she took home four trophies at the MTV Europe Music Awards.
A sculpture of a urinal signed by Lady Gaga recently went on sale for $480,000.