Fashion Fail: Juliette Lewis' Blue Hair And Messy Dress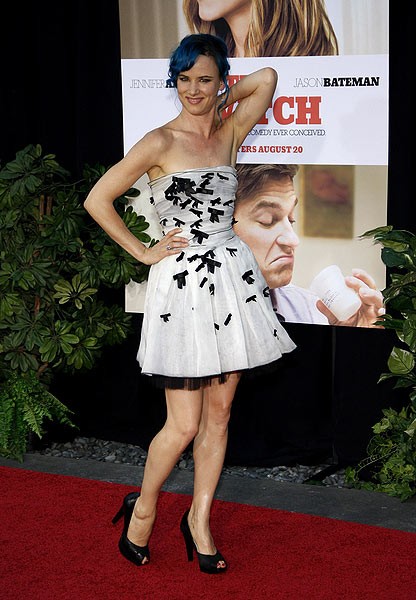 Juliette Lewis attended "The Switch" premiere in Hollywood on Monday with blue hair. Is she channeling Katy Perry? And what's up with the dress? She looks like an electrician was sticking used pieces of electrical tape to her. What do you think?

Juliette stars in the movie with her new gal pal Jennifer Aniston. And in case you forgot, they are both exes of Brad Pitt.

However, Juliette insists they two didn't talk about him. She explained: "There's an obvious history we share but while we didn't share stories about Brad, we did have an instant connection and mutual affection. I love her. For Jennifer, being with Brad was profound as it was a marriage. For me, it was only like a high-school relationship. Brad and I were on a journey together at the start of our careers. Then he became this sensation in a whole other way. I always knew I'd stay an outsider."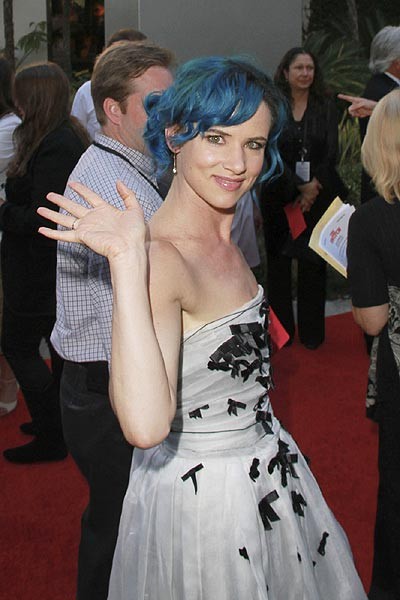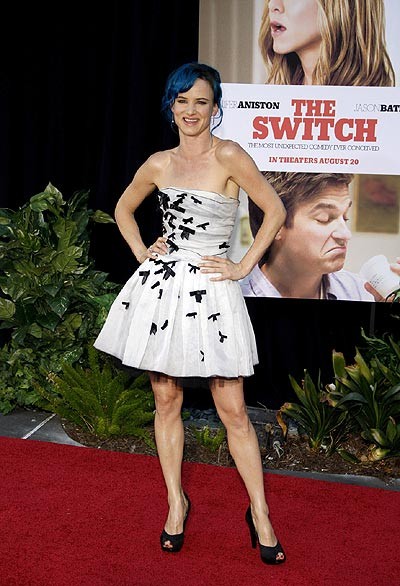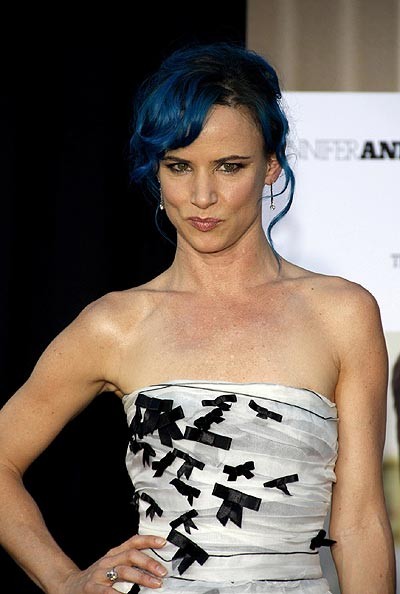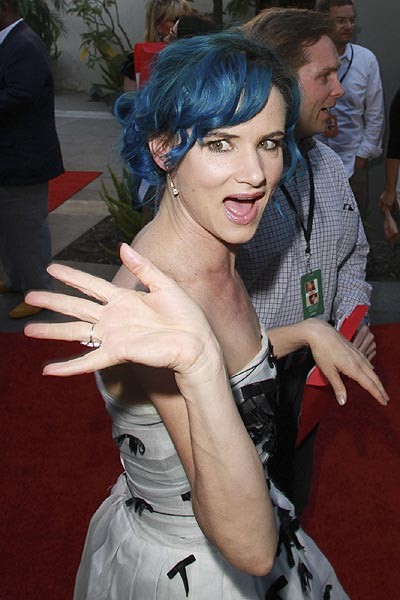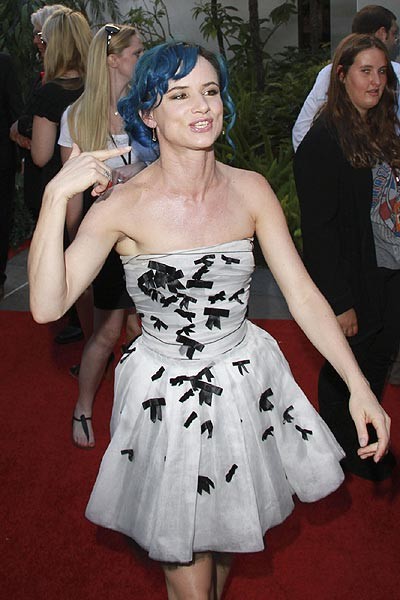 More: Celeb Photo Features | Fashion Photo Features
Click for more Juliette Lewis pictures: