Fashion Fail: Jessica Simpson In A See-Through Turtleneck & Leggings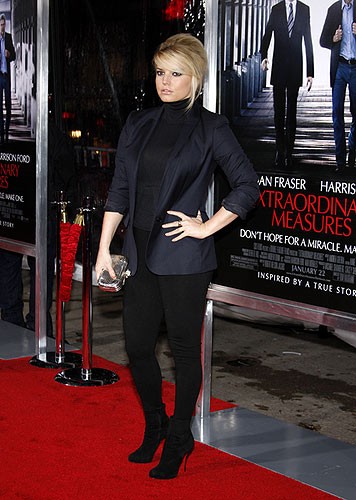 Jessica Simpson showed up to the "Extraordinary Measures" premiere in Hollywood last night wearing a see-through turtleneck, a suit jacket, and leggings. She looks a little frumpy in the black and blue ensemble. What do you think?
Jessica recently went public with her working relationship with Smashing Pumpkins rocker Billy Corgan, revealing the odd couple has teamed up for a new song. The musicians have remained silent over the romance rumors, but Simpson has now admitted they have been spending time together in the recording studio.