Fashion Fail: Jennifer Connelly's Polka Dots

The wonderful Jennifer Connelly was in Paris promoting her new movie The Day the Earth Stood Still wearing a dizzying black & white polka dotted blouse.
We think 37-year-old Jennifer is strikingly beautiful, but the top has got to go (and be replaced with another one wise guy!) What do you think? Leave a comment below!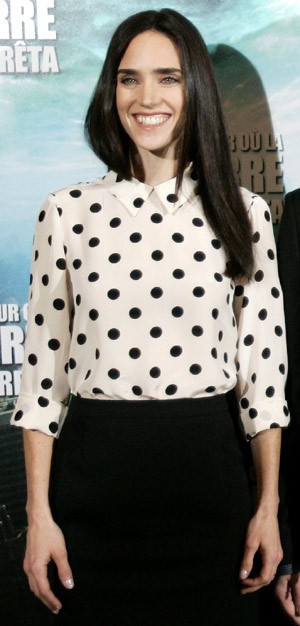 - Click here for tons more Jennifer Connelly pictures -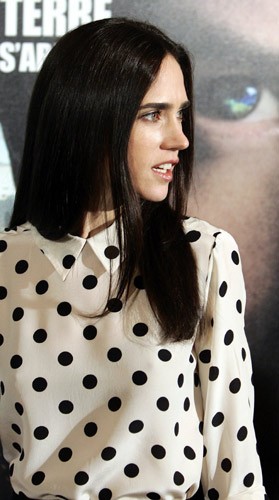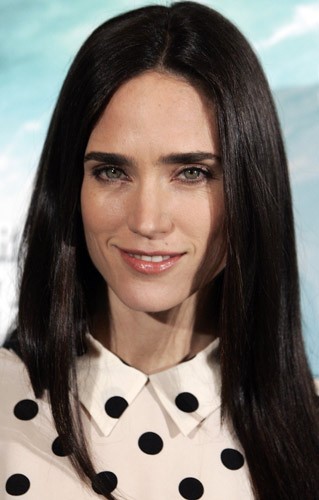 - Click here for tons more fashion pics & articles -
Photos © AP Photo