Fashion Fail: 'Glee' Star Jayma Mays Pairs Horse Print With Plaid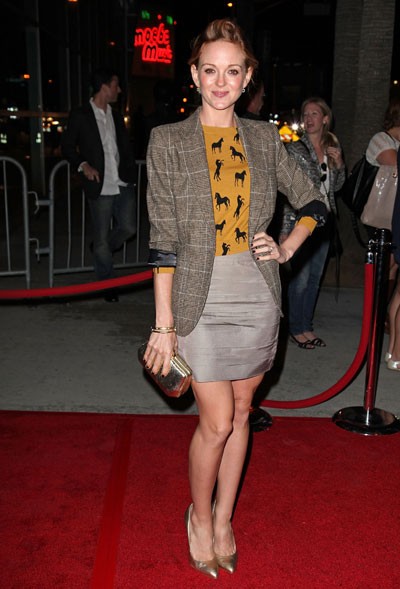 Jayma Mays attended the premiere of FX's "American Horror Story" in Hollywood yesterday. From the waist down she looks just fine, but that horse print sweater and plaid jacket have got to go.
This isn't the first time the "Glee" star made our "Fashion Fail" list.  Over the summer, she wore a shiny green strapless dress to "The Smurfs" premiere.
Jayma has also appeared in the TV series "Heroes" and "Ugly Betty."