Fashion Fail: 'Glee,' 'NYPD Blue' Star Charlotte Ross At The 'Orgy' Premiere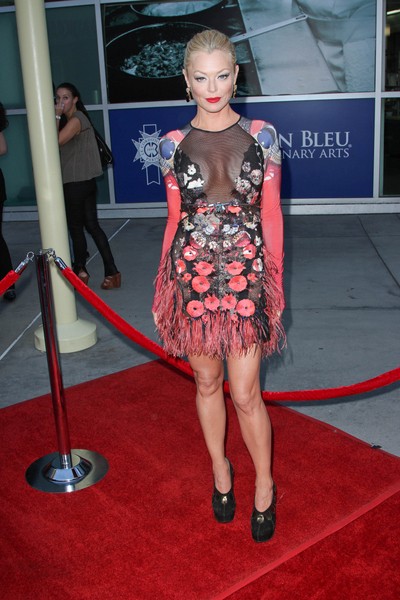 We spotted TV star Charlotte Ross at yesterday's "A Good Old Fashioned Orgy" Los Angeles premiere. She is in desperate need of a fashion intervention. Even the bystander in the photo above is smirking at her outfit.
Ross, who is most known for her role on "NYPD Blue," wore a multi-patterened clevage revealing dress. With fringe. She paired the look with chunky heels.
The actress has also appeared on "Glee," playing Quinn Fabray's (Dianna Agron) mother.