Fashion Fail: Danny Glover Wears Toe-Shoes To French Film Festival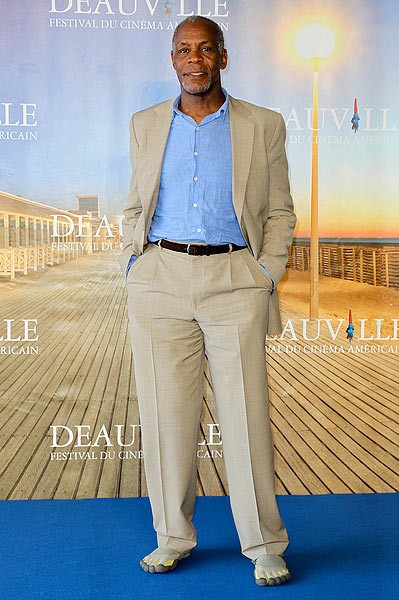 Veteran actor Danny Glover was honored for his contribution to American cinema at the Deauville American Film Festival last week.

Glover was honored on Wednesday, and he showed up to his award presentation wearing a casual tan suit, a brown baseball cap and a pair of... Vibram FiveFingers sport shoes?

We're not sure if Danny's trying to start a new trend, or if he has foot problems and needs to wear them, or what the deal is but, really dude?
Maybe he jogged to the event from his hotel.

Several of Danny's films were also shown during the festival, including The Color Purple, Lethal Weapon 4, Grand Canyon, To Sleep With Anger and Boesman And Lena.

Glover wasn't the only star feted at the event - actress Naomi Watts was also honored (see pics here) at the festival, along with Blake Edwards, Francis Ford Coppola and Shirley MacLaine.

The Deauville American Film Festival began when two men, André Halimi and Lionel Chouchan, wanted to share their love of American cinema with others. They chose the seaside equestrian town of Deauville, France, to hold the annual event, the first of which was held in 1975. It was years before it caught on and American stars started making their way to the event, but it has thrived for nearly 40 years.