Fashion Fail: 'Dancing With The Stars' Regular Kym Johnson Goes See-Thru At 'The Muppets' Premiere (Pics)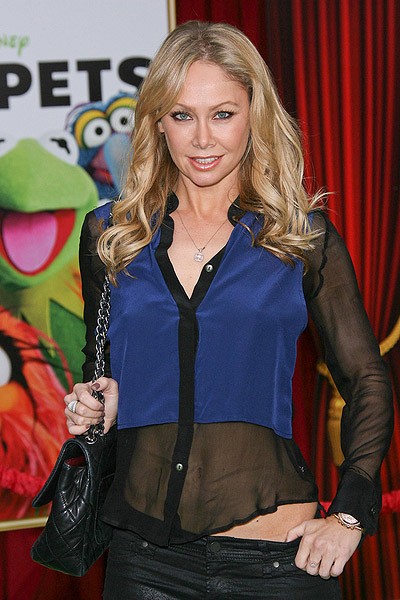 Sexy Australian Dancing With The Stars pro Kym Johnson joined Kermit The Frog, Miss Piggy and the gang at the El Capitan theater in Hollywood for the premiere of The Muppets on Saturday.

We're not sure what Kym was thinking when she put on a see-through mesh shirt and paired it with leather pants & boots, but we think it might be just a little inappropriate for the premiere of a kids' movie.

Kermit the Frog, Miss Piggy, Animal, Sweetums, Fozzie Bear, Rowlf the Dog and Gonzo along with the film's main stars Amy Adams, Jason Segel and Chris Cooper were all on hand for the big night.
Click through to see a couple more pics of Kym's outfit and more pics from the Muppets premiere!