Fashion Fail: Christina Hendricks Has Cartoon Women On Her Dress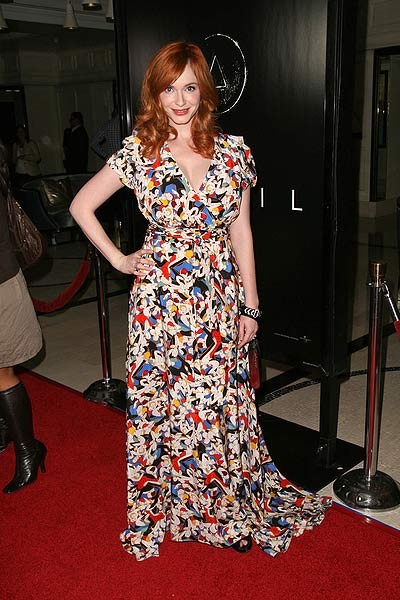 Christina Hendricks arrived at the "Devil" Los Angeles premiere on Thursday wearing a busy, multi-colored gown with little cartoon-ish women on it. She attended the premiere with her husband, Geoffrey Arend, who's in the film.

The dress does nothing for her fabulous figure. What do you think?

The "Mad Men" star recently talked about her outfits on the TV series. She told Britain's GQ, "I adore the incredibly tight clothing! My own wardrobe's changed - I've streamlined a little bit and definitely learned from Joan's sleekness and tailoring."

The actress was recently named the star most in need of a visit to the dentist. Dr. Catrise Austin, the author of "5 Steps to the Hollywood A-List Smile: How The Stars Get That Perfect Smile & How You Can Too," explained, "Christina Hendricks could also use a smile makeover. She is a beautiful girl, but you'll notice that she rarely smiles in her pictures on the red carpet perhaps because her smile is far from perfect."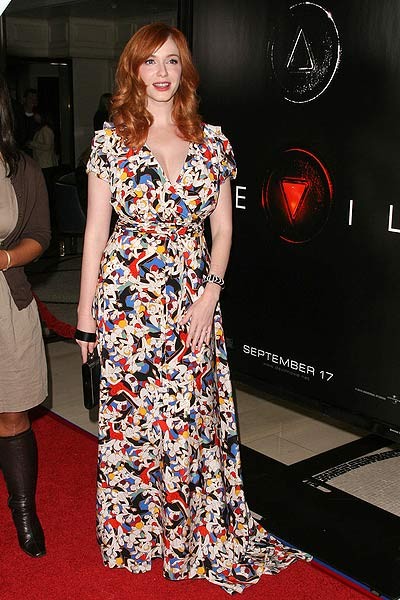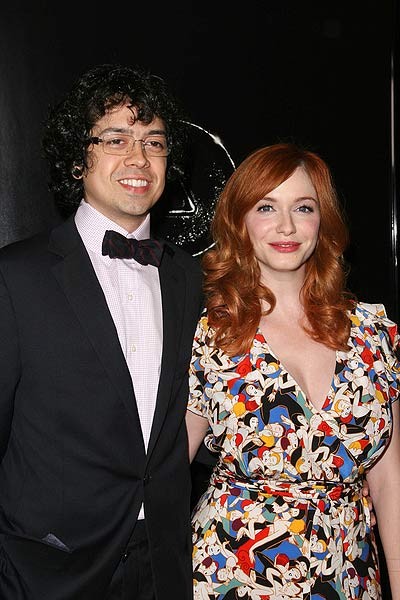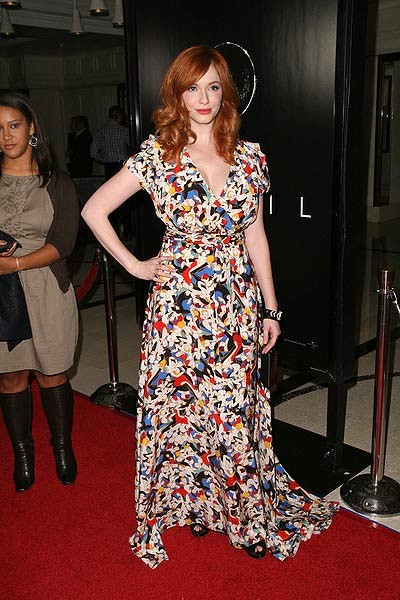 More: Celeb Photo Features | Fashion Photo Features
Click for more great Christina Hendricks pictures: