Fashion Faceoff: Kristin Cavallari, Sophia Bush, Eva Longoria & Angela Simmons!
New York based designer Olcay Gulsen has become a favorite amongst celebrities - everyone from Eva Longoria and Tika Sumptor, to Angela Simmons and Sophia Bush have been spotted in the collection's signature 7" platforms and gorgeous silk dresses. So, now the question is, "Who wore it best?"
Sophia Bush and Kristin Cavallari were spotted sporting the same open-back dress in different colors.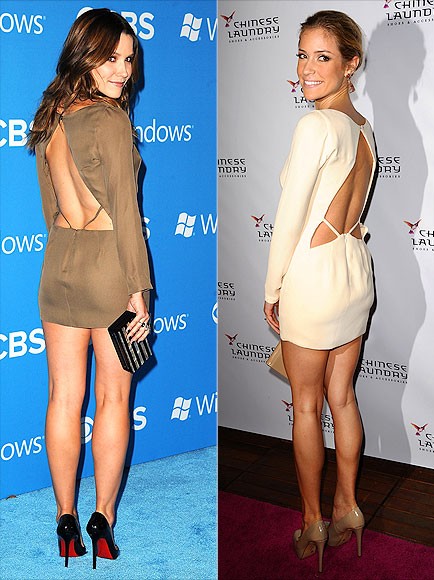 Eva Longoria and Angela Simmons were each seen balancing in the brands 7" platform python pumps.