Fashion Blunder Of The Week: Solange Knowles

Well,
Solange Knowles
certainly knows how to make a statement. But what that statement is we're not exactly sure. She looks like some sort of exotic bird, but not in a good way.
At the "Fashion Rocks" event on Sept. 5, Solange showed up wearing what looks like a feather shawl, complete with dozens of trailing strings. Where's her beautiful body? We can't see it under that gigantic shawl.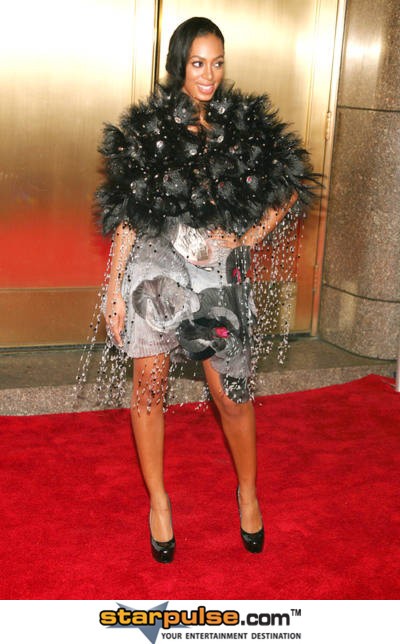 Solange has said she wants to separate herself from her famous sister
Beyonce
. Well, her famous sister may want to separate herself from Solange after seeing her in this get up.
Runner Up
Also blundering at the "Fashion Rocks" event:
Keyshia Cole
. Isn't there a fashion rule about showing skin in just one spot to look sexy? Keyshia took it too far with a short, tight dress that reveals both legs and breasts. That's more appropriate attire for a street walker.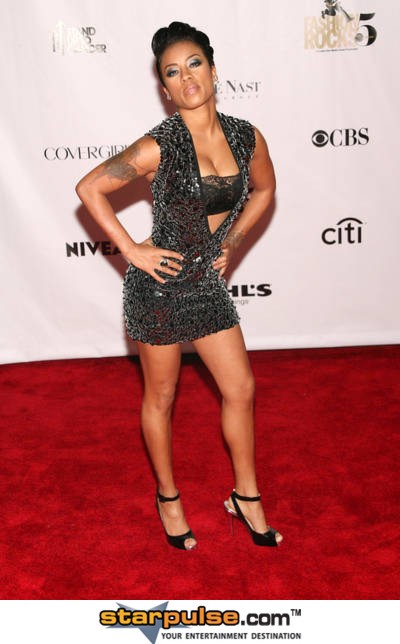 Story by
Noelle Talmon
Starpulse.com contributing writer