'Farscape: The Complete Series Blu-ray Edition' Is Frelling Awesome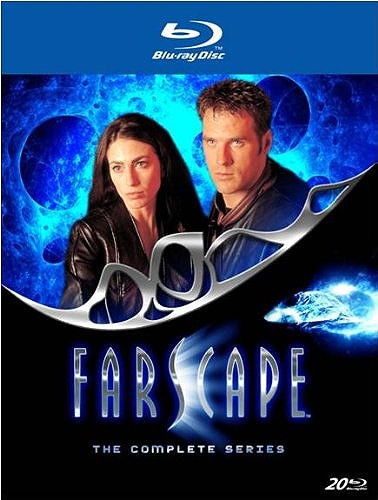 The critically acclaimed sci fi series "Farscape" centers on the extraordinary adventures of astronaut John Crichton, (Ben Browder) who, after a freak accident, finds himself surrounded by hostile aliens and soaring through the cosmos aboard Moya, a glorious living space ship. 
Hunted by the relentless Peacekeepers, he allies himself with Moya's crew -- Aeryn Sun (Claudia Black), Luxan warrior Ka D'Argo (Anthony Simcoe), azure priestess Zhaan (Virginia Hey), spritely Nebari thief Chiana (Gigi Edgley), Dominar Rygel, the deposed royal ruler of the Hynerian Empire and Pilot – to search for a way out of this inconceivably alien world and return home. 
Bringing together all four complete seasons (88 episodes) and over 15 hours of bonus programming across 20 blu-ray discs, this definitive collection, delivers the most optimal viewing experience.
This set also includes a brand-new documentary: "Memories of Moya: An Epic Journey Explored" featuring revealing new interviews with creators Brian Henson and Rockne O'Bannon, writer Richard Manning, and stars Ben Browder and Claudia Black as they look back at the legacy of the sci-fi classic.
The Farscape Blu-ray set also includes all of the bonus material from the bestselling DVD release: over 15 hours episode commentaries, featurettes, deleted scenes, trailers, promos and more.