Farrah Abraham Was 'Drugged And Raped More Than Once' Since Releasing Sex Tape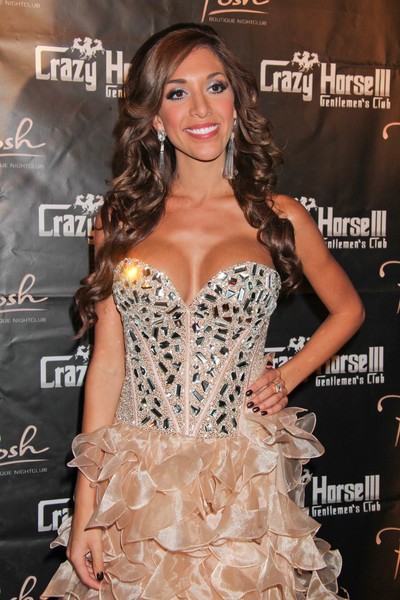 Former Teen Mom star Farrah Abraham has claimed that she's been "drugged and raped" several times since starring in an adult film in 2013.

Abraham, who is currently starring in VH1's Couple's Therapy (despite being single), told In Touch magazine that in the short time since her sex tape that was really a porno was released she's went through a rough time while out promoting the x-rated movie at strip clubs and adult film expositions.

"I was drugged and raped more than once," she tells In Touch Weekly. "I allowed the [wrong] type of people into my life. It was a very dark time."

Farrah also threw her own parents under the bus in the new interview, saying they "beat me with a belt if I acted out."

Farrah says she's still got "a lot of issues," but with the help of "Couples Therapy" therapist Dr. Jenn Berman, she's working on getting it together.

"I [still have] a lot of issues," she says, "but I'm more aware now, and I'm determined to break the pattern."