Farrah Abraham Finally Admits To Sex Tape, Claims It Was For 'Personal Collection'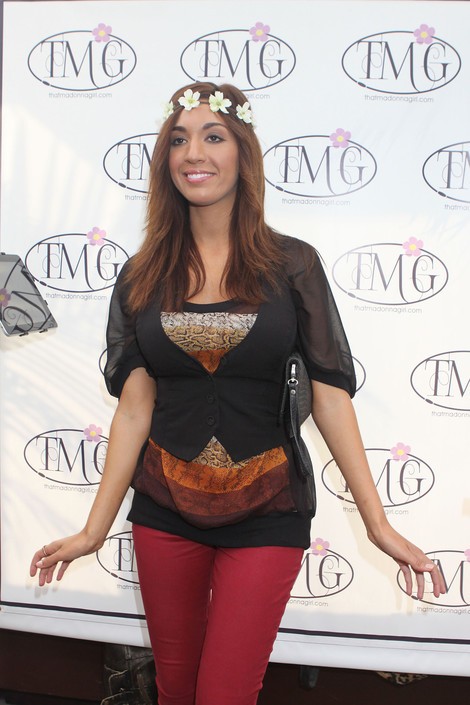 After several days of denial, former Teen Mom star Farrah Abraham has admitted she starred in a sex tape with adult film star James Deen - but she has no plans to sell it for less than $2 million.
Abraham and her family have been adamant that there was no sex tape since the first reports appeared early this week. After co-star Deen and Vivid Entertainment head Steven Hirsch confirmed it existed and photos of Deen and Abraham outside Vivid's offices were taken by paparazzi, Farrah has finally relented and revealed it's all true.
However, it appears the former reality star has no intention of making the video public unless she gets a huge pay day. She told TMZ that the video was for her own personal collection so she could immortalize her young self.
Farrah also tells the site that she's pissed at James Deen for revealing the existence of the video to the world, and brought up the late father of her child: "If my ex-boyfriend Derek were alive, I would've rather it had been him with me." The father of her child died in a car accident in 2008.
Farrah's lawyers are talking with Vivid, but the star wants to cash in on her sex tape. She says she "will not be settling for anything less than a couple million."