Farrah Abraham Buys Pregnancy Test Just Days After Sex Tape Release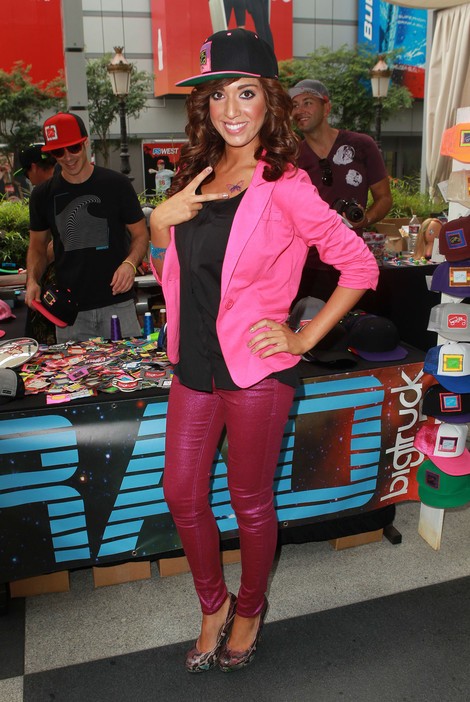 Former Teen Mom and current sex tape star Farrah Abraham was spotted and photographed over the weekend buying a home pregnancy test kit, stirring up a new controversy and angering her sex tape co-star James Deen in the process.

According to TMZ.com, Abraham hadn't had sex in over a year before hooking up with porn star Deen to film her "unplanned" video, and no protection was used during filming. Deen was also told by Vivid Entertainment, which released Farrah's tape, that she was on birth control -- which she allegedly wasn't.

Farrah reportedly missed her period after making the tape and went out to buy the pregnancy test, which was caught on film.

"To say you're potentially pregnant is not something to joke about. When you knowingly involve another human being and a publicity stunt around that, a child is not something to be taken lightly. It's not a game anymore and it's really not cool," Deen tells website Celebuzz.com. "This is a type of publicity I do not agree with and I do not want to participate in. Joking or lying or using pregnancy to get attention and media is not cool. It involves three people's lives including the potential unborn child. It is not a subject to just throw around."

Deen says he believes that Abraham just wanted to create a "fake pregnancy scam" to get more attention; and those who have seen the tape (we haven't) have said that it would have been impossible for her to conceive.

"Had I known she was not taking preventive measures I would have never accepted the scene," Deen adds.