Fantasia Barrino Sued Over Bank Debt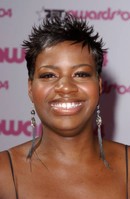 Former American Idol winner Fantasia Barrino is facing legal action over an allegedly unpaid bank debt.
 
The singer, who recently announced she is expecting her second child, has been hit with a $25,000 lawsuit filed by debt collectors on behalf of a U.S. bank, according to TMZ.com.
 
The website reports the lawsuit is demanding a payment of $25,057.02 plus 10 per cent interest per year dating back to 2009.

Barrino has previously suffered financial difficulties and nearly lost her North Carolina home to foreclosure back in 2009, striking a deal to retain the property just days before it was due to go for auction.