Fantasia Barrino Sets The Record Straight On Her Love For Her LGBT Supporters And Their Rights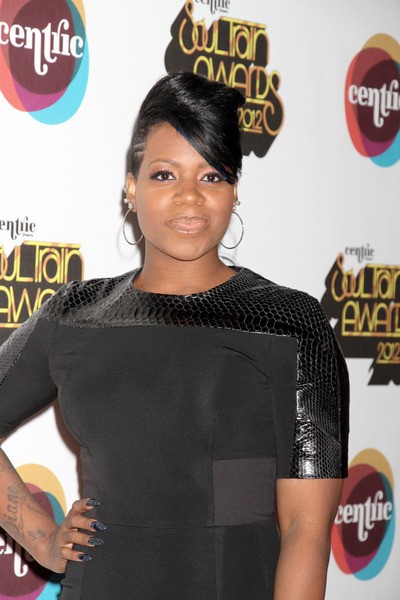 Starpulse caught up with singer/actress Fantasia Barrino for a one on one interview to address her recent gay marriage controversy and to set the record straight. While we had Fantasia's ear, we got the inside scoop on her new single, her dream duet partner and future plans.
Starpulse: Fantasia, tell us what you have been up to?
Fantasia: Lately I have been wrapping up my 4th studio album; which includes putting the finishing touches on songs, getting ready for photo shoots etc. Also, I'm at work being a full time mother of two, in addition to performing in concert!
Speaking of your upcoming album, tell us about your new single "Lose to Win".
OMG I love my new single "Lose to Win", which will be available on ITunes and Amazon January 8th. It's one of those great feel-good songs. The track is the Commodores song "Night Shift" that mature listeners will recognize instantly, while the younger generation will get an introduction to this great song.
How do you personally connect to the song?
It seems like 'Lose to Win" is my life story! My manager Brian and I loved the song from the beginning. The lyrics and word play (even though I didn't write any of the lyrics) seemed to tell my life story by simply saying, 'sometimes you have to lose to win again', both personally and professionally.
There was some recent controversy over your comments in an Instagram post regarding gay marriage. Since you are known to have wide support in the gay community, can you clear up any misconceptions for us all over the post?
First of all, my words were taken out of context! After being personally attacked on my Instagram account, I was simply trying to respond and say we live in a world where things are becoming more acceptable…thank God! I was using gay marriage as an example of other matters by trying to say that people are becoming more accepting of gay marriage, of weed being legalized in some states etc. all as a comparison to the personal aspects of my life. However, my question really was 'Why are people still judging me?' It was not that I was trying to judge anyone. Anybody that knows anything about my history should know how I have been judged and talked about negatively from the first day that I hit the American Idol stage. However, I am not a judgmental person and never will be. I like to see people do what they enjoy and be with the person they enjoy being with. The LGBT community has been, and still are to date, my biggest supporters. Now...how you doin'?!
Do you feel like there was a rush to judgment before understanding what you meant?
100% and it's such a shame that one blogger can take something and twist your words and make a mountain out of a mole hill, just to simply start unnecessary drama.
Take this opportunity then to set the record straight for all of us first hand: What are your thoughts specifically on gay marriage?
I am happy that the people in the LGBT community are now becoming legally respected and allowed to marry who they love. You should be able to spend your life with the person you want to, protect them and be protected as well… legally!
With all of the hate that goes on in the world, people have to dig deep to keep going. What's something the public still does not know about you that makes you tick and keeps you going when times are tough?
When people tell me I can't. That makes me stronger and helps me keep going. I'm still growing as both a single parent and working/traveling artist.
Now that all of that is out of the way Fantasia, let's just have some fun and dish:
Who is the person you would most like to duet with? 
Adam Levine, the lead singer from Maroon 5!
Name one accessory Fantasia cannot live without?
PUMPS...honey pumps! Even though I don't keep them on while performing!! My manager always gets on me about taking my shoes off.
You've accomplished so much, but what is your ultimate career goal?
I want to do more acting i.e. movies, Broadway and of course I'd love to tour internationally.
If you could be anyone else in the world for a day, who would you pick and why?
Aretha Franklin…I absolutely adore her. I'd just like to be her for one day to explore how she can manage to be an artist, producer, arranger, musician, and an actress! She's a woman of class and integrity. Aretha has had incredible longevity with her career and she's still relevant decades after starting. I love Aretha Franklin!
When and where can fans see more of you?
Check out my latest dates and news on my website or my booking website. Also you can find me on Instagram (Tasiasword), Twitter, and my Official Facebook page. If it's not one of these sites, it's a fake site claiming to be me.  Oh, you can also check out my Twitter info page or blogtalkradio.com since they get the 411 directly from us.
What does the future hold for Fantasia?
Great things in the name of Jesus!  I speak it and receive it! I have been through hell and sometimes believe it can only get better, because God still has a purpose for me…that's why I'm here.