Fans Wonder If Bob Dylan's 'Tempest' Will Be His Final Album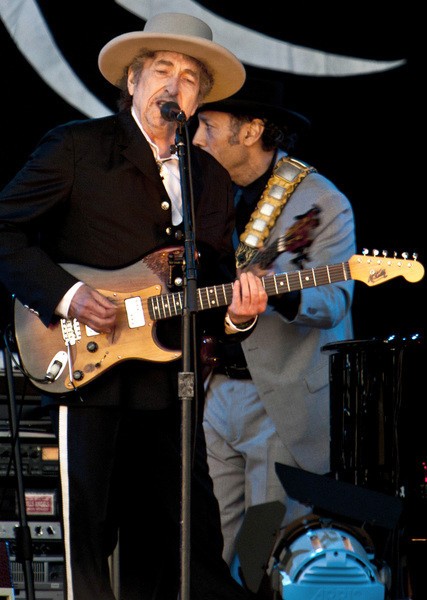 Fans have been given little information about Bob Dylan's upcoming album other than the title and the release date. His 35th studio album, "Tempest," will drop Sept. 11, 2012.
Record label Sony/Columbia suggests it will contain 10 original songs, listing them as: "Duquesne Whistle," "Soon After Midnight," "Narrow Way," "Long and Wasted Years," "Pay in Blood," "Scarlet Town," "Early Roman Kings," "Tin Angel," "Tempest," and "Roll on John."
The last song on the list is intriguing because it's unclear if it is, indeed, an original track or the traditional song of the same name that he performed live on U.S. radio 50 years ago. That also happened to be the same year he released his debut album.  Is he coming full circle?
According to RollingStone.com, the title track is a 14-minute epic about the sinking of the Titanic. "The Tempest" was William Shakespeare's final play, leading fans to speculate that this may be Dylan's final album. Dylan's album will be produced by "Jack Frost," the alias the musician uses for himself.
In other Dylan news, a Rhode Island man is claiming he is the singer's illegitimate son. William DeVogue, 48, bears a striking resemblance to Dylan and insists he was the result of a love affair between Dylan and his mother Anita Grace DeVogue in the early 1960s.