Fans Want To See Kate Middleton & Prince William Get Naked In A Sex Tape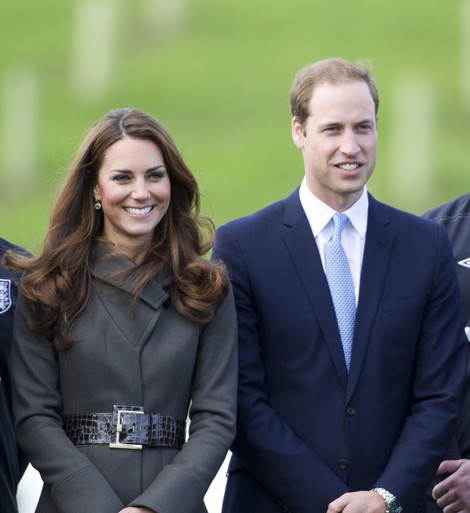 Adult porn company Vivid Entertainment just released its "Top 10 Hottest Couples' Celebrity Sex Tapes Wish List," and for the second year in a row Catherine the Duchess of Cambridge (a.k.a. Kate Middleton) and Prince William topped the list.
Its unlikely the world will ever see such a tape; however, over the summer photographers snapped photos of the duchess topless while she was vacationing in France.
They royal couple narrowly beat out the number two choice on the list: Kanye West and Kim Kardashian. Kardashian catapulted to fame after she starred in a sex tape with her boyfriend Ray J, which was leaked to the public in 2007. Kardashian and West are currently expecting their first child together.
Vivid founder/co-chairman Steven Hirsch told WENN, "The newest royal couple is still our top choice. It seems that almost every move they make is documented - except for having sex. Without question, this would be an international best seller.
"Just behind them are Kim and Kanye and this is verified by an incredible spike in video-on-demand sales of our original Kim Kardashian Superstar title since Kim's pregnancy was announced."
Rounding out the top five are: Jay-Z and Beyonce, Jennifer Aniston and Justin Theroux, and Justin Bieber and Selena Gomez.