Fans Unlock Third 'Dark Knight Rises' Trailer - Watch It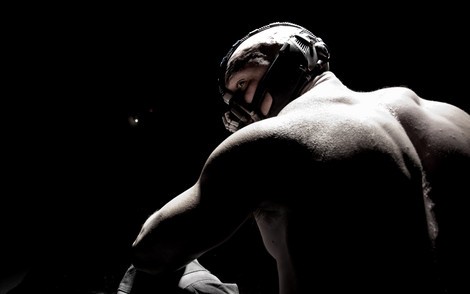 Well, that didn't take long. Soon after Warner Bros. started a viral market campaign involving the search for Batman graffiti across the world, fans sent in their findings and unlocked the third trailer for The Dark Knight Rises.
The three minute trailer features more Batman than we have see in previous trailers, as well as some fighting scenes involving Catwoman (Anne Hathaway). Interesting to note is how often Joseph Gordon-Levitt is featured in the trailer: Is his character, John Blake, more integral to the plot than previously believed? I have my own guesses, which involve back-breaking, but I wouldn't want to inadvertently spoil anything if I turned out to be right.
Also encouraging are the new lines by Bane; the first trailers had many fans worried the villain's voice would be unintelligible. At least we can understand him now!
The Dark Knight Rises will be in theaters June 20.