Fans To Decide 'American Idol' Top 10 Finalists Tonight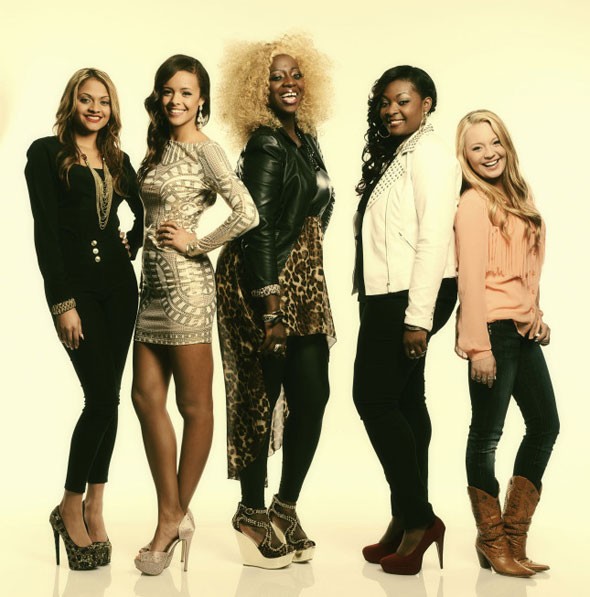 The judges have made their choices for the top 20 - 10 girls and 10 guys - singers and finally Idol fans will have a say in who moves on as they choose the top 10 this week. For the first time in several seasons, the finals will start with just 10 singers - five girls and five guys - who will compete for the title of season 12 and go on the summer tour.

While some of the singers gave stellar performances, the buzz words of the week were marketability, saleability, and having the right look; rather than praising their actual singing talent.

This season fans will have a new way to cast their votes for their favorite singers - along with the normal phone votes, AT&T customers may text their votes, and the online voting returns; and now there is the "American Idol" app with lyrics, back stage information, and voting - but fans casting votes via the new app can only cast a total of 50 votes per voting session.

Girls and Guys performance breakdown last few nights:
The girls kicked things off on Tuesday. First up was Zoanette with her version of the Tina Turner hit "What's Love Got to Do with It" and while the judges loved her enthusiasm, they felt her singing was lacking.

Breana's performance brought mixed reviews with words like control, poise, artistry, wrong song, straining, star quality, and safe.

With Aubrey's "Big Girls Don't Cry" by Fergie the judges spread the love over the song choice and the performance itself.

The judges loved country girl Janelle with the old style throwback voice. Nicki proclaimed it the best performance of the night so far.

In her choice to sing a Faith Hill song, Teena had the judges praising her song choice who made it her own and was professional; but were questioning whether her personality came across in the camera.

Returning to the piano, Angie performed a song written by Idol alum Colton Dixon that blew the judges away. Nicki was looking to buy her album right then and there and Randy felt like he was at one of her concerts.

Amber took on Whitney Houston but Mariah called it paying homage. After a standing ovation from the judges they used words like exquisite, beautiful, and effortless; Nicki said Amber's vocals surpassed the competition.

Kree also chose a Faith Hill song in a performance the judges called effortless and natural. Mariah said that Kree could walk into a record company and get a record deal right away.

The youngest singer Adriana calls herself a small town girl. The judges called her performance pageantry. Nicki told Adriana to work on her talent and come back the next year.

Candice finished out the girl's performances with "Ordinary People" by John Legend. While Nicki simply saluted Candice, her fellow judges called the performance beautiful, superb, and one of the best singers in the whole competition

On Wednesday it was the boys turn with Elijah kicking things off with a Rihanna song. While Keith thought it was a great way to start the show, Randy said the performance didn't get out of first gear.

Cortez chose to sing an upbeat Bruno Mars song and danced a little jig as he sang; but while they generally like the song, the judges were somewhat less than enthusiastic about the whole performance.

Changing his look this week, Charlie sang a Genesis song that did not please the judges. Saying that the performance was disconnected, Keith did feel that Charlie could be a good front man for a band. After the judge's comments, Charlie was visibly upset and said that he just needed to vent.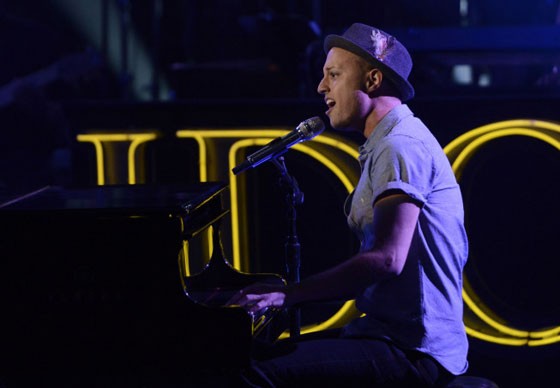 After the judge's comments, Nick decided to perform sitting at the piano with his version of the Goo Goo Dolls hit "Iris". While the judges were happy to see Nick sitting at the piano, their comments were mixed perfect song choice, true to self, made it your own, but not the best performance.

Saying that he wanted fans to hear the whole song, Burnell chose to perform his original audition song. Keith said Burnell had an instantly recognizable voice, Nicki said that Burnell was born to sing, Mariah was happy to hear the song again, and Burnell grabbed Randy's attention from the first word.

Keith wanted to know what kind of an artist Paul wanted to be and was told that he wanted to be a pop country artist - the male version of Taylor Swift. Keith liked Paul and Nicki called it a solid performance. Nicki and Mariah told Paul to listen to Keith because he was the expert on country music.

Lazaro left the judges and audience "Feeling Good" with his performance; the judges said he connected with everyone, had a strong vocal and Randy said he was in it to win it.

In a performance that Keith said took them to church, Curtis brought the house down with his rendition of "I Believe I Can Fly". The judges praised more than Curtis' voice and performance; they attributed the night's events to a higher power.

Looking like what Nicki called, "a Spanish Ken doll," Devin sang the classic "It's Impossible" in both English and Spanish. The judges used words like perfect, incredible, effortless, and gifted to describe the performance.

The last performance in Las Vegas was Vincent with his version of a Boyz-II-Men song that while the judges thought it was a perfect song choice; Vincent failed to pull off a perfect performance.

Tonight, Idol moves back to its home in Los Angeles to announce the season 12 top 10 singers.
Who is on your list to make the top 10?