Fans Spend Ridiculous Amount Of Money For Oprah Winfrey's Things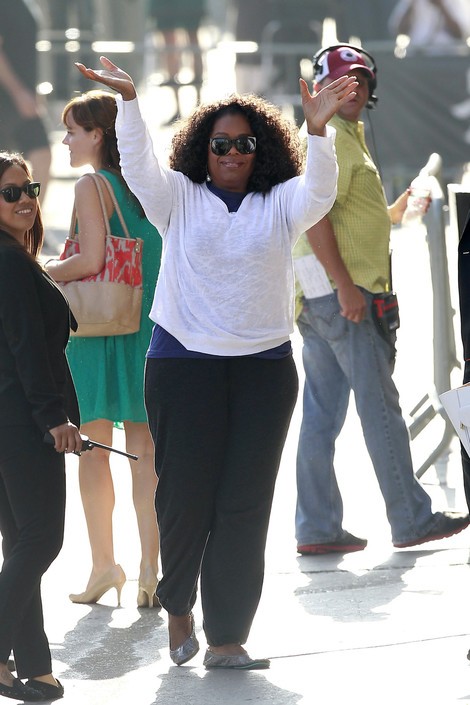 Oprah Winfery held a giant yard sale over the weekend and raised $600,000 for charity. She sold hundreds of items both online and at a live auction at the Santa Barbara Polo & Racquet Club in California.
Funds were raised for the Oprah Winfrey Leadership Academy Foundation College Fund, which helps graduates of her school in South Africa.
According to the Los Angeles Times, many items were sold for more than they were worth because fans wanted to get their hands on pieces from her homes in Hawaii, Indiana and California.
A set of six 18th-century Louis XVI armchairs with hand-embroidered details sold for $60,000, while an enlarged print of a TV Guide photo of Winfrey sold for $3,000, a teapot fetched $100, and two long velvet sofas sold for $8,750.
Prior to the sale, Winfrey, explained: "It's just too much stuff. I talk about it a lot in the magazine. We talk about decluttering. And I realized, I need to declutter my own life. It is very freeing. I am downsizing."

She added: "I'm trying not to be attached to things. I'm trying to live the life that I talk about, like not letting things define you. But it's hard."