Fans Rock The Vote As Audrina Patridge Is Eliminated From 'Dancing With The Stars'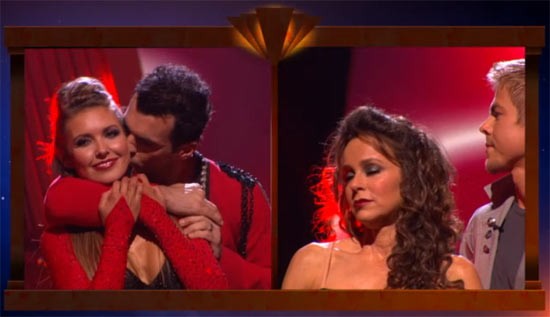 It was Rock week on Dancing With the Stars. This meant that the dancers got to rock it out and dance in some really cool clothes. It was also the first week in which the dancers had  to dance two dances.  The first one was their normal individual dance and the second one was a competition dance marathon. 
Brandy Norwood was the lucky dancer who led in both competitions. 
Kurt Warner was the unlucky dancer who failed to the bottom of the leader board at the end of Monday's night show.
Bristol Palin and Kyle Massey both scored their highest scores of the seasons last night.
Then it was time for the fans to vote.  Their votes were combined with the judge's two scores and the dancer with the lowest score was eliminated.  This dancer was:  Audrina Patridge.  This surprised many, including the judges.  One reason why so many were surprised was that it wasn't very long ago that Audrina had placed first on the leader board.  Again, this shows how important those fan votes are.
Next week is going to be a special show.  It will be the 200th episode of Dancing With The stars and 50 of the past stars are returning. 
What are your thoughts on Audrina Patridge getting eliminated? Was it a total shock? Is the fan voting more of a personality contest? Give us your comments below.