Fans Remember Adam Yauch One Year After Death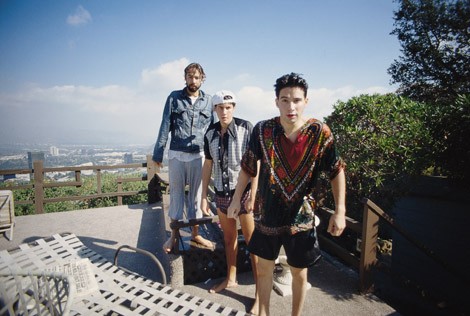 Beastie Boys fans celebrated the life of Adam "MCA" Yauch on Saturday, one year after his death, by declaring it was MCA Day.
Yauch died last year on May 4th after a battle with throat cancer, and fans in his native Brooklyn gathered at Littlefield art space to remember the late rapper.
Several friends of the group took to a stage, surrounded by photos of MCA. DJ Hurricane recalled a story: "At this show back in 1987 the opening band, Murphy's Law, couldn't make it. So we dressed up in suits and moustaches, like the Sabotage video. Adam shoves this banana in his pants and it fell down during the show. I had to be the lead singer, so I grabbed two mics and just screamed. It was a mess!
"MCA Day is official. And it looks like it's gonna get bigger and bigger." 
House of Pain rapper Danny Boy O'Connor shared a story from when he was about to tour with the Beastie Boys: "(Our song) 'Jump Around' was number one on the charts. We were ready to go buck wild. But (the Beastie Boys) were all, 'We're into the Dalai Lama now.' I'm their number one fan. I wanted to be them so bad it hurt." 
Adam 'Ad-Rock' Horovitz and MCA's mother Frances revealed the newly renamed Adam Yauch Park in Brooklyn Heights on Friday.