Fans Really, Really Want Ian Somerhalder For 'Fifty Shades Of Grey'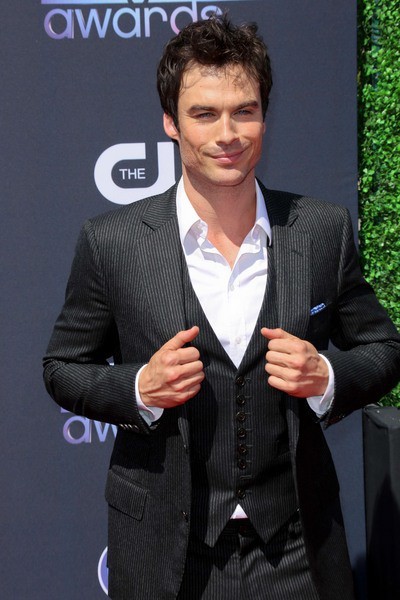 Many fans breathed a sigh of relief after Charlie Hunnam dropped out of the film adaptation of E.L. James' "Fifty Shades of Grey" over the weekend.
Hunnam's casting was a controversial choice, and some speculated he got the role because many actors refused to take it. As for suddenly dropping out, Hunnam cited conflict with his work schedule, which includes the FX series "Sons of Anarchy."
However, some speculate Hunnam's true reason for walking away was the fame connected to the role and the amount of attention he started receiving after accepting signing on. (Look what happened to Robert Pattinson and Kristen Stewart of "Twilight" fame, for example.)
Fans are now once again calling for "The Vampire Diaries" star Ian Somerhalder to take the part. Other picks include "Superman: Man Of Steel" star Henry Cavill, Matt Bomer, and Ryan Gosling.
The story centers on a masochistic relationship between a college student and a wealthy businessman.