Fans React To Bradley Cooper Being Named 'Sexiest Man Alive'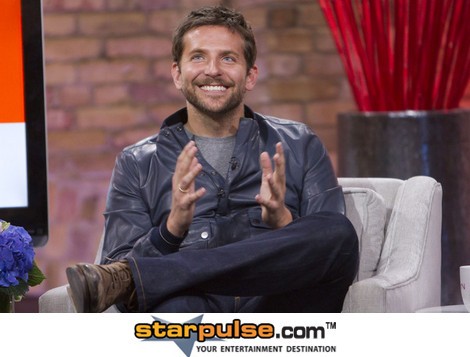 Fans are having interesting reactions to People Magazine's selection of Bradley Cooper as Sexiest Man Alive. Some good and some confused. I'm hearing talk of a facebook group requesting a recall of the winner. Some actors have having their fans go into overdrive posting on the internet how People got it wrong. Here are some possible candidates should People do a California recall on Bradley Cooper:
Michael Fassbender: Cooper is cute but Fassbender is like Adonis! Ironically, they got the wrong Cooper. Fassbender is Cooper in German. Maybe its a mix up?
Gerard Butler: This is Scotland's gift to Hollywood after Sir Sean Connery semi-retired. Imagine Gerard in a kilt.  He would still be the most manly man in the room.
Tom Hardy: Did People see Warrior? Hardy's physique was soaked in testosterone. Not even Hugh Jackman's Wolverine was that ripped and masculine. Look at Hardy's lips. Who wouldn't want to kiss them?
Jon Hamm: Mad Men's Draper is debonair and cool. His smoky brown eyes and mischievous smile heats up a room on a cold Chicago night without any need to touch the thermostat.
Alex O'Laughlin: Hawaii 5-0 is eye candy just with him. Those puppy dog eyes, sexy tattoos, washboard abs, and his athletic frame makes him the sexiest cop on TV.
I like Bradley Cooper. He is All-American fine and speaks French. His acting is great but c'mon People have you not heard of Shame? Or did Fassbender's GQ honor make you change your mind over the "Cooper" boys at the last minute?
Here's why my recall vote is being cast for Michael Fassbender:
Who do you think should have been named sexiest man alive? Give us your thoughts in the comment box below.