Fans Rally To Get Jennifer Esposito Back On 'Blue Bloods'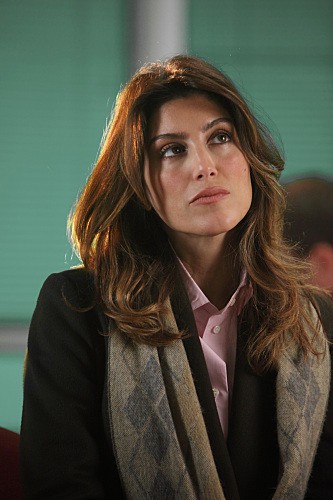 Jennifer Esposito, who played series regular Jackie Curatola on "Blue Bloods," was temporarily written out of the show after requesting to cut back her shooting schedule due to a health issue.
Show bosses reportedly refused to give the actress a break from filming, even though she has Celiac Disease, an autoimmune disorder.
Esposito posted on Twitter last week: "CBS PUT me on unpaid leave and has blocked me from working anywhere else after my doctor said you needed a reduced schedule due to Celiac (Disease). CBS didn't listen to my doc and I collapsed on set...
 
"It's been almost two months without bringing me back to work + keeping Me from working anywhere else! Absolutely shameful behavior."
Fans have since launched an online petition lobbying producers to reinstate the star to the show or release the actress from her contract.
In an online appeal, fan Jennifer Harris writes, "We need to make our voices heard and help get Jennifer back to work. Please sign this petition and encourage others who have autoimmune diseases to do the same. This type of discrimination is appalling and it needs to be addressed."
 
Esposito re-tweeted a link to the fan's change.org initiative on Twitter.