Fans Mob A Scantily Clad Lady Gaga In Italy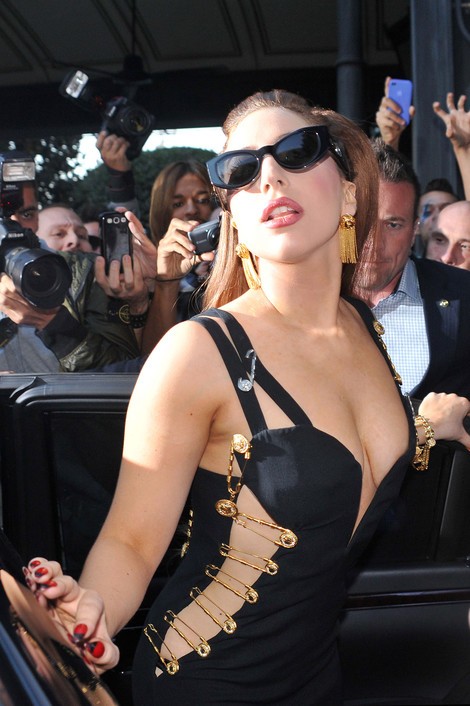 Lady Gaga is living it up in Europe. Yesterday she left the Hotel Principe di Savoia in Milan, Italy, and was mobbed by photographers and fans eager to catch a glimpse of the pop star.
The singer wore a very revealing black dress, held together on the sides by gold safety pins.
On Monday she hung out with Donatella Versace, showing off her puppy and throwing roses to fans from the balcony of the the Palazzo Versace. The singer is currently in town for her "Born This Way" tour.
Last month, after she smoked a joint during a concert in Holland, Staten Island Borough President James Molinaro criticized her during an anti-drug event, saying, "This slut is influencing many, many children."
See more photos of Gaga in Milan...