Fans Lash Out At Kendall Jenner For Reckless Driving Video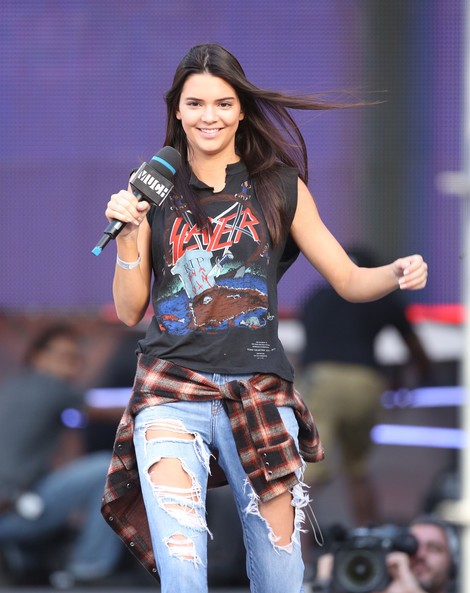 Kendall Jenner is under fire for posting a video online featuring herself driving and rocking out to some tunes while not paying complete attention to the road in front of her.
In the quick video posted via Instagram, Kendall and her friend Ashley Skye are driving through some traffic while singing along to Avril Lavigne's Sk8er Boi. Kendall takes her eyes off the road a few times to perform some dance moves with Ashley, and that's what has disturbed so many people who have seen the video.
People Against Distracted Driving president Mike Kellenyi told Fox News, "Death by distraction is real, and no star or her family should set an example that will likely kill people! Kendall's driving behavior is every parent's nightmare."
Jenner has since removed the photo after receiving some harsh criticism from her fans and non-fans on Instagram.
Kendall has previously been under fire for not paying attention to the road; in 2012 drivers claimed to see the then-18-year-old swerving out of her lane while she tried to text a friend. Her sister Kylie infamously hit another car only eighteen days into her driving career.
Watch the video below and let us know if you think Kendall was driving recklessly or not.