Fans Flock To 'The Lone Ranger' Premiere To Get Glimpse Of Johnny Depp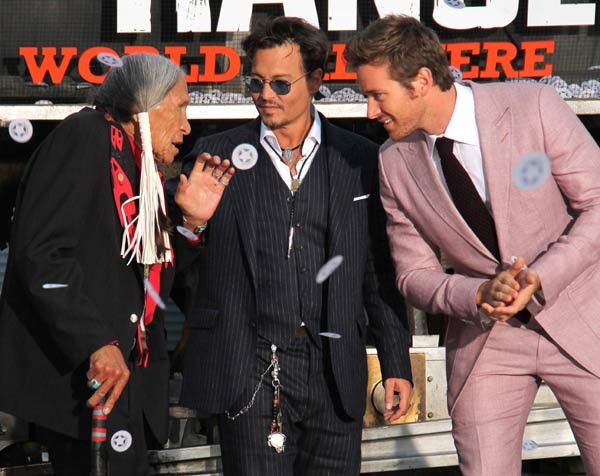 The big event and talk of the town this weekend was the world premiere of "The Lone Ranger" at Disney's Adventure Park in Anaheim, California. The star studded event drew tons of celebrities to the red carpet, including what seemed to be a record number of fans that watched on – estimated at some 3,000 people.

Johnny Depp who turned 50 on June 9 highlighted the event alongside Co-star Armie Hammer who plays the Lone Ranger. Johnny Depp of course plays the Lone Ranger's sidekick Tonto in the upcoming blockbuster.

Check out a few pictures of Hollywood's big premiere over the weekend.

"The Lone Ranger" hits theaters Wednesday, July 3.