Fans Can't Keep Their Hands Off Underwear-Clad David Beckham Statue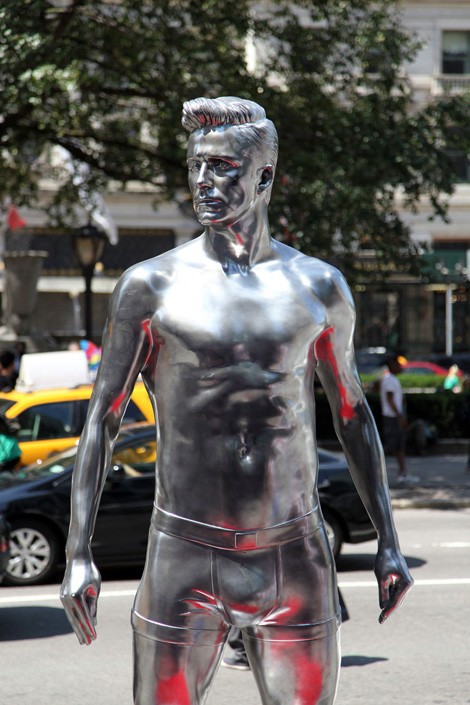 H&M unveiled a new statue of David Beckham on Fifth Avenue in New York City on Thursday, and fans were delighted with the underwear-clad sculpture.
He's not Michaelangelo's "David," but he's pretty darn close (look at those abs!)
The 10-foot tall silver figure shows the very toned soccer star wearing only his boxer briefs. H&M created it to promote the athlete's underwear campaign.
Many fans couldn't resist taking photos of themselves with David, and several even touched the sculpture in an inappropriate area.
The sculpture will be on display until Aug. 31.
See more photos of David...