Fans Camp Out Days Before 'Twilight Saga: Eclipse' Premiere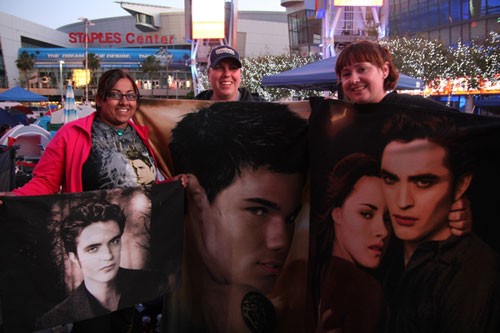 Diehard "Twilight" fans have turned the Nokia Plaza L.A. Live in Los Angeles into a vampire lovers' village after setting up camp in anticipation of the red-carpet "Eclipse"premiere on Thursday.
 
Devotees started pitching tents on the pavement on Monday - four days before big screening.
 
The campers all hope their hardy efforts will be rewarded with wristbands that will gain them access to a fan viewing area at the premiere.
See photos from "Eclipse" here!