Fans Boo, Walk Out On Madonna For Endorsing Obama At Concert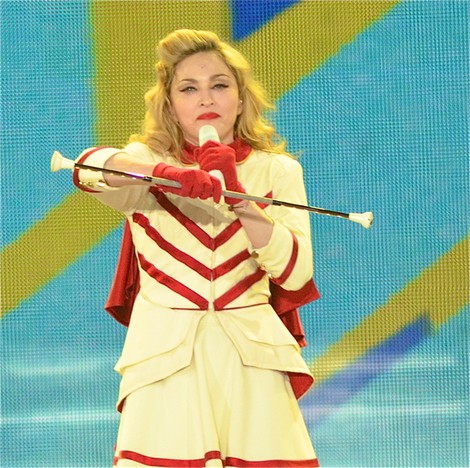 After telling concertgoers to vote for Barack Obama, Madonna was booed by the crowd at a performance in New Orleans on Saturday night.

According to the Associated Press, Madonna asked fans if they were registered to vote in the upcoming presidential election.

"I don't care who you vote for as long as you vote for Obama," she said, causing fans to boo and some to walk out.

She added, "Seriously, I don't care who you vote for... Do not take this privilege for granted. Go vote."
Republician candidate Mitt Romney is up against incumbent Obama.
The singer has received more than her share of backlash during her concert tour. In Paris she was booed after leaving the stage after just 45 minutes. She was also criticized for showing a video of French leader Marine Le Pen with a swastika on her forehead during a concert in Paris.
Shortly after the Colorado movie massacre, critics pounced at her for brandishing weapons (albeit fake) during her show.