Fan Posts 'Sexy' Twitpic Of Miley Cyrus And Mom Tish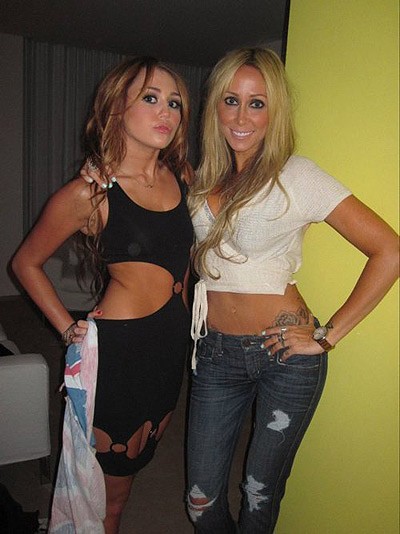 Miley Cyrus fan Gypsy Heart Tour (@gypsyhearttour) posted a "random photo" of Miley backstage with mother Tish at one of Miley's concerts on her Twitter account Thursday exclaiming how sexy the mother-daughter pair looks together. They almost look like they could be sisters!

"@MileyCyrus & @TishCyrus1 more sexies than ever!" she Tweeted.

The former Hannah Montana recently added a sixth tattoo to her collection of body art, and it's pretty obvious that mom Tish is one of her big influences - sporting plenty of ink herself (see pics of her giant angel wings).

Miley's set to sing on the new album from her brother Trace (who's also very tatted himself) and his new band Ashland High. His last band, Metro Station, broke up last year. Ashland High's debut disc is expected later this year.
Miley's psyched to be on the new song, posting to her Twitter: "@TraceCyrus Can't wait to get in the studio with you. This song is the friggennnn shizzzzzzzz."

What do you think? Are Miley & Tish sexy? Are giant angel wing tattoos sexy? Drop us a line in the comments...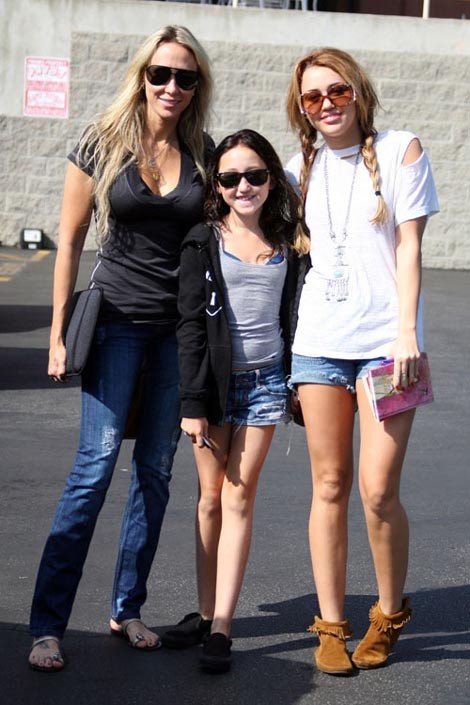 Miley with mom Tish and little sister Noah.