Fan Favorite Jaleel White Dishes On 'Dancing With The Stars' And His Secret Weapon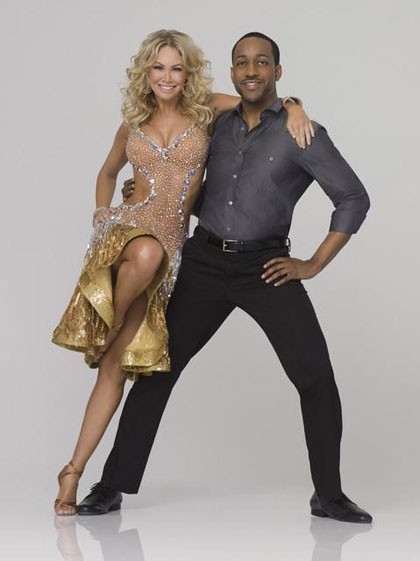 We may remember him as the loveable Steve Urkel on the hit TV show, Family Matters, but Jaleel White is ready to show us what he's got on the dance floor as he attempts to win that coveted mirror ball trophy on this season's Dancing with the Stars. Partnered up with past winner, Kym Johnson, Jaleel is busy working on his moves in addition to being a father, hosting a new Scyfy game show, Total Blackout, and making a guest appearance on Psych. He took the time out of his busy schedule to talk to Starpulse about how he is juggling his time and even told us his secret weapon he is going to use to win Dancing with the Stars.
Starpulse: How did you react when you found out that Kym Johnson was your partner?
Jaleel: I was thrilled- it was the feather in my cap! I am happy to have someone reputable and I don't have to questions her background.  I'm just doing what I am told with her.
Starpulse: What scares you the most about putting yourself out there in front of everyone on Dancing with the Stars?
Jaleel: Just going from one dance to another one, the sense of accomplishment is a little short lived.
Starpulse: You are probably one of the fan favorites for this season, how does that make you feel?
Jaleel:  I've been on television for a majority of my life and I'm so grateful for that and I'm honored that all the times I have been on television has translated to the fan favorite thing.
Starpulse: You've worked with Gladys Knight before and now she is on Dancing with the Stars with you this season. What was it like when you found out you'd be competing against her?
Jaleel: I worked with Gladys on Charlie and Company when I was nine years old, she played my mom. It was my first sitcom and it was an amazing experience. When I saw Gladys walk through the door, it just warmed my heart, just as it did when I met Kym and I realized that I made the right decision to be a part of the show.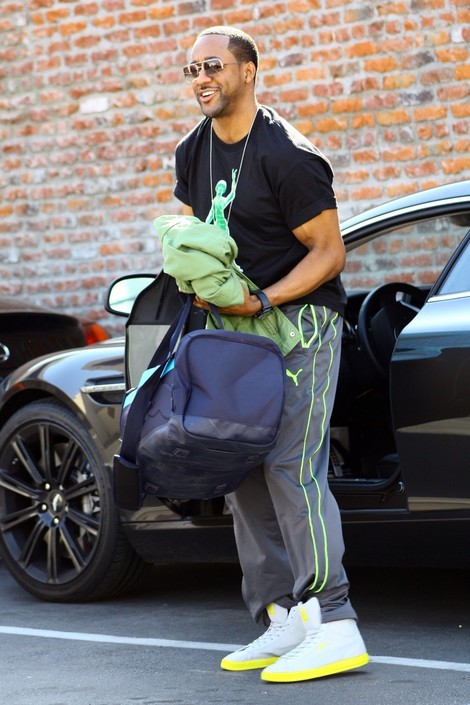 Starpulse: How is your schedule now that you are on Dancing with the Stars because you also host the Scyfy show, Total Blackout.
Jaleel: This is putting everything I've got to the test. I am also a dad so, I just dropped my daughter off at school, worked out at the gym and I'm actually going to pick her up and take her to work with me for the first time which will be interesting. I'm a multi-tasking fool right now.
Starpulse: Where you a fan of Dancing with the Stars before this or is this your first time experiencing it?
Jaleel: I'm not going to be one of those cornball people who work in TV but say they don't watch TV. I've never really watched the show in its entirety but if you are on the net at all you are obviously going to see clips of Rob Kardashian and Hines Ward and whoever and I watched those. So that's all I really watched of the show but my mom and my manager were huge fans and convinced me to say yes, so that's basically why I am doing Dancing with the Stars. Can I tell you my secret weapon? I am taking it one week at a time. I'm not thinking about Week 5 or 6- I have five days to prepare for this week and that's all that matters.
Starpulse: Good Luck with the show and we will definitely be rooting for you!
Jaleel: Thank you so much for the support.
Make sure to watch Jaleel on Dancing with the Stars premiering tonight, March 19th at 8/7c on ABC.