Fan Drives Dave Matthews To His Own Concert After Flat Bike Tire Strands Him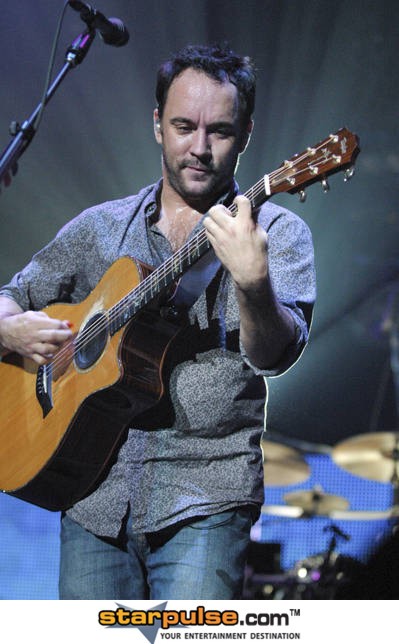 Funny the way it is -- one fan of the Dave Matthews Band was in the right place at the right time (for her, that is) and in for a big surprise Saturday when she stopped to pick up a stranded cyclist. That cyclist turned out to be the band's frontman Dave Matthews himself, who was out for a pre-show ride.

Emily Kraus, a DMB fan since she was nine-years-old, according to CNN, was on her way to the band's show in Hershey, Pennsylvania on Saturday afternoon when she and her boyfriend Joe spotted a cyclist on the side of the road with a flat tire. The couple stopped to offer him help and realized it was Matthews.
Emily and Joe ended up putting his bike on the new bike rack Emily was recently given and Dave hitched along for the ride to his own concert.

"So, we saw him on the other side of the road and we pulled my car in here," she tells Harrisburg's local news station CBS 21. "And he picks up his bike and throws it up [on the bike rack]."

Emily was able to get Matthews to the show on time, and being in the same car as her idol was a little overwhelming.

"So we didn't know how to make conversation with him in fact, so we were talking about his tour and where he had come from. He had just been in Cincinnati and he said I'm taking a short break after this one because I have to drop my daughters off at camp and he was just a very humble guy," she said.

If that isn't cool enough, Dave also had them join him for dinner, gave them backstage passes and moved them to the front row for the show.

"I was ridin' my bicycle... and then I got a flat tire on the bicycle," he said before the band's performance of fan-favorite "Granny."
"And I didn't have a cell phone on the bicycle," he added, "so I thought... 'sh*t.' Then a nice lady named Emily rolled up in a red car with a bicycle... rack on it and gave me a ride home to the gig... thank you!"

"AMAZING show - even more amazing to be that 'nice lady named Emily' who picked him up on the side [of the] road. Right place at the right time - glad I still had the bike rack on the back. Thanks for an awesome show, DMB, and thanks for letting us help you out, Dave! Dinner was delicious," she wrote on the band's Facebook page.
Matthews also autographed their tickets, writing, "thanks for the ride."
Sounds like Emily was so damn lucky.