'Family' Man Matthew McConaughey Snubbed His Bachelor Party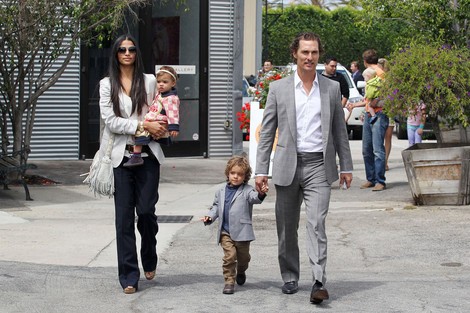 Magic Mike star Matthew McConaughey rejected a wild bachelor party before marrying Camila Alves last month, because he has traded in his wild ways to become a family man.

Friends offered to hire strippers for a wild stag party in the groom's honor but McConaughey wanted to take it easy in the run-up to his big day on June 9th, when he exchanged vows with the Brazilian beauty at his ranch in Texas.

He tells Britain's Daily Mirror, "I had some friends who wanted me to have a bachelor party. But I said, 'What am I going to do at a bachelor party? Watch you guys have fun and then foot the bill?'... I've definitely grown, because when you have a family there's more to live for."

The couple became engaged last December and the actor admits it was his wife who coerced him into planning the ceremony once they set a date.

He adds, "She handed me an invitation to my own wedding. That's one way to kick-start a man!"