'Family Guy' Producers Respond After Hoax Website Gains Popularity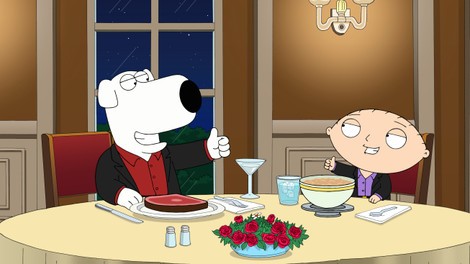 The producers of Family Guy have released a statement after a hoax website apparently claimed the return of Brian to the animated show.
A website appeared titled "Brian's Announcement" promised a "Special announcement from Brian" on December 6th at noon. In the background is a car driving into Quahog and the website features links to official social media accounts and websites of FOX and Family Guy.
Conspiracy theorists quickly shared the website and its ticking clock, theorizing FOX killed off Brian the dog to boost faltering ratings and to sell merchandize featuring the departed pup - only to bring him back days later.
Lending credence to the theory was the face the show has used time travel and dream sequences to alter plots. For example, Stewie was killed off in a multi-episode event, only for him to step out of a machine that he said simulated the future if he made certain decisions.
Producers at Fox appear to have shot down those theories for the time being. 20th Century Fox tells Deadline, "The producers have confirmed that the 'special announcement from Brian' website is a hoax and was not created by anyone connected to the show, studio or network."