Fall TV's First Victim: 'Made In Jersey'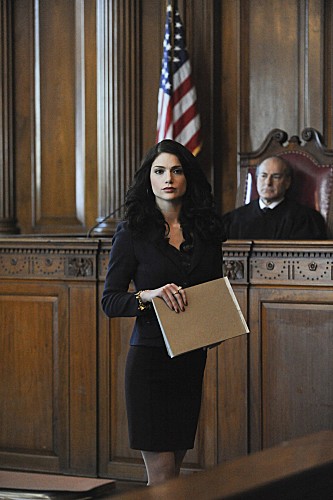 CBS has canceled lawyer drama "Made In Jersey." Last week the program garnered 6.77 million total viewers and a .8 rating in the coveted 18-49 demographic, but that wasn't enough to keep it afloat.
"Jersey" centers on a smart first-year lawyer (Janet Montgomery) with working-class roots practicing at a prestigious Manhattan law firm.

The series is the first show of the fall 2012 season to get the ax.

The network already has plans to fill the timeslot, according to TV Line. "CSI: NY," which also airs on Fridays, will air at 9 p.m. ET, while reruns of other programs will rotate into the 8 p.m. slot.
Other shows with less-than-attractive ratings that face the chopping block include Fox's "The Mob Doctor" and NBC's "Animal Practice." Now it's just a matter of time before the next new show gets cancelled.