Fall TV: What's Surviving, What's Thriving, And What's Dying
We've reached a breaking point in the Fall TV season: almost everything that's still around will likely survive the season (key word: almost).  It's becoming clearer which new shows are hits (hint: not many), and there are already several casualties.  Let's run down the list.
The already renewed
CBS has picked up all five of their new shows: 'Hawaii Five-O,' 'Mike & Molly,' '@#$% My Dad Says,' 'Blue Bloods' and 'The Defenders.'  Each show has performed admirably, but none can be called a runaway hit.  CBS, though, has the least holes in its schedule and can be proud that viewership is up overall compared to last fall.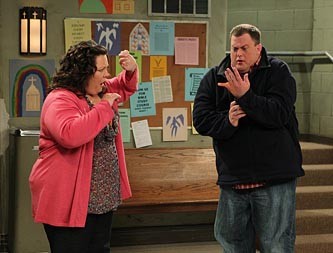 NBC (perhaps prematurely) picked up full-season orders of its Monday dramas 'The Event' and 'Chase' as well as Thursday comedy 'Outsourced.'  Most alarming is these shows' continuing drop in viewership week-to-week.  'The Event,' in particular, is a hard sell with its convoluted serialized format.  'Law & Order: Los Angeles' was also renewed, but its numbers have faltered after a strong start.  Only time will tell if these shows make it to next season.  It might depend on how desperate NBC is.  If it canceled every low-rated show, it would fade into oblivion.
FOX's first season pickup was the comedy 'Raising Hope.'  While losing a considerable amount of lead-in 'Glee''s audience, it still holds up better than companion ' Running Wilde' (see below).
Over on ABC, the superhero dramedy 'No Ordinary Family' and the sitcom 'Better With You' will be sticking around for the season, but again – the numbers are not stellar.
The surviving – for now

ABC's gritty 'Detroit 1-8-7' was picked up for five extra episodes.  Not exactly a vote of confidence.
As previously mentioned, 'Running Wilde' – despite airing after 'Raising Hope' – is struggling with dangerously low ratings.  Unless there's an uptick in coming weeks, it could be a goner by Christmas.
The dead
There have already been several cancellations this season.  First to get the boot was FOX's 'Lone Star,' followed closely by ABC's 'My Generation.'  NBC has gotten rid of the Jimmy Smits drama 'Outlaw' and recently dumped J.J. Abrams' 'Undercovers' (though will burn off remaining episodes).  And it looks like we'll never know 'The Whole Truth' – that show is already gone.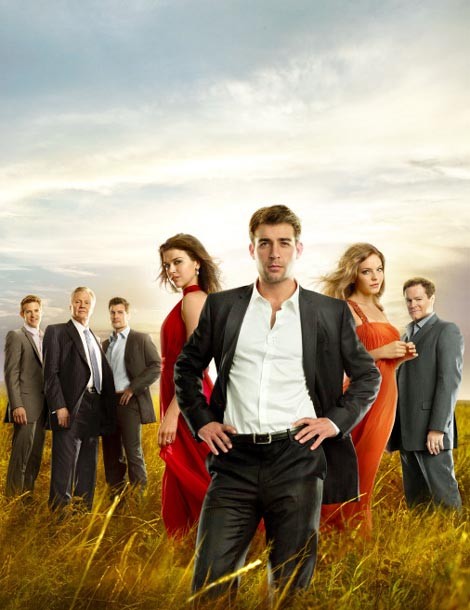 As for old-timers, several returning series are actually up in viewers this year – most notably 'Glee,' 'Modern Family' and 'The Big Bang Theory,' which not only survived a risky move to Thursday, but has built on its established audience.  'NCIS and 'Dancing With the Stars' continue to dominate the charts week after week.  CBS continues to thrive with procedurals like 'The Good Wife' and 'Criminal Minds,' among others.
Here's a look at the season's Top 20 shows through Nov. 7, 2010, based on total viewers, courtesy of Zap2it.com.
1.      'NCIS' – CBS, 21,488,000 viewers
2.      'Dancing With the Stars' – ABC, 20,907,000
3.      'Sunday Night Football' – NBC, 20,729,000
4.      'NCIS: Los Angeles' – CBS, 17,694,000
5.      'Dancing With the Stars: Results' – ABC, 17,152,000
6.      'The Mentalist' – CBS, 16,954,000
7.      'Criminal Minds' – CBS, 15,987,000
8.      'Sunday Night NFL Pre-Kick' – NBC, 15,672,000
9.      'CSI' – CBS, 15,650,000
10.    'Two and a Half Men' – CBS, 15,285,000
11.    'The Big Bang Theory' – CBS, 14,778,000
12.    'Grey's Anatomy' – ABC, 14,354,000
13.    'Modern Family' – ABC, 14,222,000
14.    'The Good Wife' – CBS, 14,208,000
15.    'Hawaii Five-O' – CBS, 13,962,000
16.    '60 Minutes' – CBS, 13,872,000
17.    'Desperate Housewives' – ABC, 13,788,000
18.    'Survivor: Nicaragua' – CBS, 13,250,000
19.    'Blue Bloods' – CBS, 12,933,000
20.    'Undercover Boss' – CBS, 12,775,000