Fall TV: The So-So, The Bad And The Ugly
Thanksgiving is a few short weeks away, and before you slice into those turkeys, let's take a look back at the new TV shows that are thriving and those that don't have a Thanksgiving prayer.  We'll break it down by category.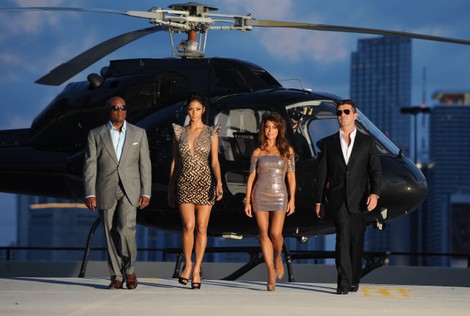 Modest Hits
(We would have had a full-on "Hits" category, but there are certainly no runaways so far.) FOX's 'New Girl' can be deemed a first-season success. The Zooey Deschanel comedy was the first fall series to earn a full season pickup, and for good reason: Its ratings are better than lead-in 'Glee' and it's frequently tops on Tuesdays in 18-49. To date it's averaged 11.2 million viewers and a 4.5 18-49 rating.
CBS' '2 Broke Girls' may be riding on the coattails of other Monday night comedies, but the fact that it's had modest success and solid ratings made it a good candidate for early renewal.  And while it's only had one airing, ABC's 'Once Upon a Time' shocked everyone by notching the best drama debut of the year, with 12.8 million viewers and a 3.8 rating in the 18-49 group.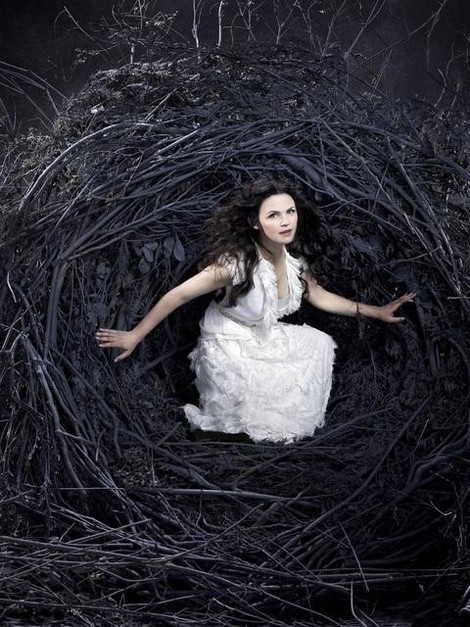 Solid Successes
Clearly, 'The X Factor' didn't live up to Simon Cowell's ridiculous hype, but it's performed better than FOX is used to in the fall, and its ratings have helped FOX improve year-to-year. It recently saw a boost in ratings with a live airing, and unless something drastic happens, it appears the network will want to keep it around for a while (too bad they didn't keep Cheryl Cole).
The network's 'Terra Nova' is in a similar situation. With Steven Spielberg's name attached, and amazing special effects depicting dinosaurs, one would think this could be a runaway hit. It isn't, but it's performed solidly, and its ratings have actually seen an uptick in subsequent weeks. It's only getting 13 episodes this season, but it could be renewed for a second.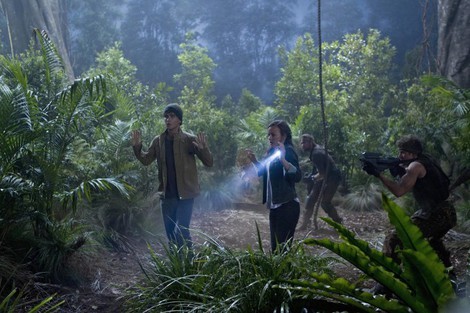 ABC has a couple modest successes. 'Suburgatory' has performed better than many thought, and Tim Allen's return in 'Last Man Standing' saw a big debut, although its ratings tumbled by 17 percent in its second airing. 'Revenge' is proving to be a tempting soap, as the network has given it a full season pickup. CBS, meanwhile, recently gave the green light for full seasons of the Michael Emerson starrer 'Person of Interest' as well as 'Unforgettable'.
While other networks would cancel 'Whitney' without a thought, NBC is holding onto the comedy, and has also given a full season vote of confidence to 'Up All Night'. The CW, meanwhile, has already renewed three shows: 'Ringer,' 'Secret Circle' and 'Hart of Dixie.'
On Shaky Ground
'Pan Am' appeared to be ABC's bright spot when the season began, but its ratings have, uh, descended in recent weeks, and a rebound is unlikely. Its viewership is down to 9 million with a 2.3 in the demo. Still, the network seems to like the show, so it may be around for a little while.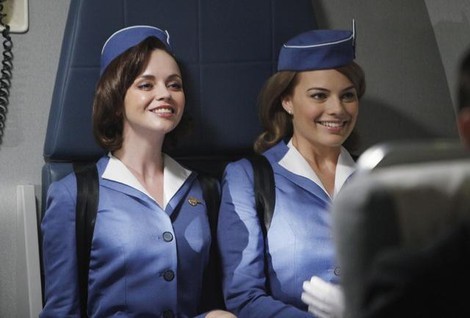 When CBS doesn't renew a show, it's a bad sign.  'A Gifted Man' has yet to be renewed. The show, airing Friday nights, is averaging a mere 1.3 rating among 18-49-year-olds. Oof. NBC's 'Prime Suspect' isn't faring much better, but the network doesn't have many options for replacements at this point, and it has ordered six more scripts. ABC's comedy 'Man Up' hasn't matched lead-in 'Last Man Standing''s ratings, and if it doesn't improve soon, the axe may be swinging.
Gone and Soon Forgotten
'Charlie's Angels' are already up in TV heaven. They are in the company of bunnies, at least. Playboy bunnies, that is: NBC's attempt to capture 'Mad Men' magic failed miserably with 'The Playboy Club' on Monday nights. And CBS' comedy 'How to be a Gentleman' fared even worse than last season's '#@%$ My Dad Says' and has already been canceled. Over on NBC, the network ignored Hank Azaria's Twitter pleas and yanked 'Free Agents' after only a handful of airings.
There are a few midseason shows in development, but it's likely that the networks, especially ABC and NBC, wish they had more going on. Remember the year ABC launched both 'Desperate Housewives' and 'LOST' followed closely by 'Grey's Anatomy'? To the network, it must seem like dog years ago.